More Doctors Accepting New Medicare Patients
By Tamara Lytle , August 27, 2013 12:14 PM
It's getting easier - not more difficult - to find doctors who take Medicare, according to a new study by the Department of Health and Human Services.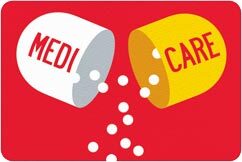 Doctors have long complained about Medicare's payment caps and the instability of a reimbursement system that forces cuts each year unless Congress intervenes to prevent them. Nonetheless, the HHS study says that the number of physicians accepting new Medicare patients is actually higher than the number taking new private insurance patients, according to USA Today. "In 2007, about 925,000 doctors billed Medicare for their services," its story says. "In 2011, that number had risen to 1.25 million."
Among other key findings of the HHS study:

The percentage of all office-based physicians who report accepting new Medicare patients hasn't changed significantly in recent years: 90.7 percent accepted new Medicare patients in 2012, compared with 87.9 percent in 2005.
Access to care by Medicare beneficiaries (including the ability to find and see a doctor in a timely manner) "is high and has remained stable over the past five years."
The report is a counterpoint to a Wall Street Journal story reporting that the number of doctors opting out of Medicare increased from 3,700 in 2009 to 9,539 in 2012. "To the extent that there may have been a very small increase in the number of providers 'opting out,' " the HHS report says, "that increase has been mitigated by an increase in the share of other physicians who accept new Medicare patients."
Joe Baker, the president of the Medicare Rights Center, a nonprofit advocacy group, says that beneficiaries generally have "good access" to doctors. "We find the physicians who don't take Medicare don't take other insurance, either," he told USA Today, "but it's not a problem we see regularly."
Also of Interest

Join AARP: Savings, resources and news for your well-being
See the AARP home page for deals, savings tips, trivia and more