Moms Spread the Word: Sign Up for Health Care
By Tamara Lytle , July 03, 2013 02:15 PM
Mother knows best. And backers of the new health care law want young adults to start listening when their moms say they need to have health insurance.
Obama: Health Law 'Working the Way It's Supposed to'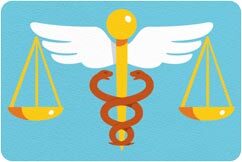 The idea of having a major illness or accident without health insurance is a nightmare for parents but a fantasy for many young adults. That's why health care experts have dubbed newly minted grownups, many of whom think they can do without insurance, as "young invincibles."
President Obama's health care law lets them stay on their parents' policies until they turn 26 and subsidizes coverage for many of them after that. But just to be sure they are signing up, supporters of the 2010 law are bringing out the big guns: moms.
Discussion: Single Payer is Needed for Health Insurance in United States
The White House is aiming to get 2.7 million young adults to sign up for insurance through marketplaces called exchanges, Politico reports:

HHS Secretary Kathleen Sebelius told reporters the messaging will include "creative ways" to reach out to young, healthy people who "may not get up every morning thinking about health insurance.
"We know that for instance - and I take this very personally - that moms can be influential with that demographic group," added Sebelius, who has two young adult sons of her own.

AARP also is getting involved. Older Americans, in addition to their role as parents, have a stake in the success of the new insurance exchanges. The insurance exchanges need younger adults in the mix because they tend to get sick less often, and they help to keep the costs of coverage lower for everyone.
AARP will increase efforts to get the word out to moms as the Oct. 1 open enrollment season nears. "We're going for the heartstrings," Nicole Duritz, vice president of health and family education and outreach at AARP, told Politico.
Another group working on the effort is Moms Rising. Members who pledge to tell at least 10 people about the law, Politico reports, get a refrigerator magnet that says "Changing More Than Diapers."
Also of Interest

Join AARP: Savings, resources and news for your well-being
See the AARP home page for deals, savings tips, trivia and more