On the Ground: How Medicare Is Playing in Congressional Races
By Election 2012 , August 20, 2012 10:33 AM
New York Times (8/15): Medicare Fight Recasts Races For Congress
The fight over Medicare, the popular federal health care program for older Americans, is rapidly intensifying in House and Senate races around the nation after the selection of Rep. Paul D. Ryan as the Republican vice-presidential candidate. Congressional Democrats and some analysts say that development could transform the fight for control of Congress, given his role as the author of a House-approved budget plan that would reshape Medicare.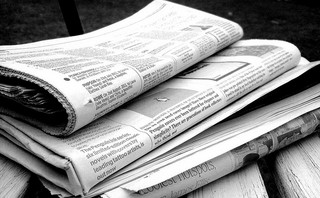 Philadelphia Inquirer (8/14): Area Democrats Try to Use Ryan Against Congressional Incumbents
Democrats in three suburban congressional races set out Monday to club Republican incumbents with an unlikely cudgel: their own party's newly minted vice presidential candidate, Paul Ryan. Using a South Philadelphia senior center as a backdrop, the Democrats hammered U.S. Reps. Mike Fitzpatrick, Jim Gerlach, and Patrick Meehan for their past votes in favor of Ryan's fiscal plan, his signature proposal. The plan includes a controversial call for overhauling Medicare by relying in part on private insurance.
The Associated Press (8/14): Massachusetts Dems Use Ryan Pick to Target GOP Sen. Brown
Massachusetts Democrats are trying to tie Republican U.S. Sen. Scott Brown to Mitt Romney's hand-picked running mate, conservative Wisconsin congressman Paul Ryan, in this year's hotly contested Senate race. Democrats are banking that Ryan's budget proposals, including his plans to transform Medicare into a voucher system and re-shape the nation's tax system, could undermine support for Brown and other Massachusetts Republicans, including congressional hopeful Richard Tisei.
Times-Union (Albany, N.Y.) (8/14): Schreibman and Gibson Fence over Medicare
Count Julian Schreibman, a Kingston attorney running for Congress, among the Democrats salivating over the pick of Rep. Paul Ryan as the Republican Party's vice presidential nominee. He's running against Rep. Chris Gibson, R-Kinderhook, in the reconfigured 19th District . . . Gibson voted for Ryan's 2011 budget plan . . .
Pittsburgh Post-Gazette (8/15): 12th District Race Takes on National Scale
A much-watched congressional race outside Pittsburgh may provide the perfect laboratory for studying how the Medicare changes proposed by GOP vice presidential pick Paul Ryan impact the political landscape this fall. The 12th District race between U.S. Rep. Mark Critz, D-Johnstown, and attorney Keith Rothfus, a Republican of Sewickley, is among the top targets nationwide for Republicans this year.
The Associated Press (8/15):Minnesota 8th's House Candidates Clash over Medicare
The Republican incumbent in the U.S. House race for a northeastern Minnesota seat says GOP vice presidential candidate Paul Ryan's proposed Medicare overhaul is the only way to save the program for future retirees. Meanwhile, the Democratic challenger considers the plan an anathema that would end the government health care program in its current form.
Modesto (Calif.) Bee (8/16): Accusations Flying in Race for Stanislaus County Congressional Seat
Republican Rep. Jeff Denham and Democratic challenger Jose Hernandez are ramping up their campaigns for the newly created 10th congressional district, and accusations are beginning to fly. Democrats, for example, have started phoning voters to blast Denham for his ties to Congressman Paul Ryan, the Republican vice presidential candidate. The automated calls allege Denham supports a plan that "ends Medicare." That's not true, Denham said during an interview this week at The Bee, but he said it's tough for complex facts to compete with catchy sound bites.
Orlando Sentinel (8/16): Democrats Spar with Dan Webster over Town Hall Meetings
Florida Democrats are accusing Republican U.S. Rep. Dan Webster of dodging his constituents in the 10th District, saying he doesn't want to answer questions about his support of Paul Ryan's budget, which would fundamentally change Medicare. Webster's camp says the accusation is ridiculous.
Photo: NS Newsflash/Flickr