The Health Care Law - Look Who's Talking
By Bill Hogan, August 28, 2013 01:09 PM
The public's most trusted sources of information about the Affordable Care Act - Obamacare, as many Americans know it - aren't necessarily the ones they're most likely to be hearing from.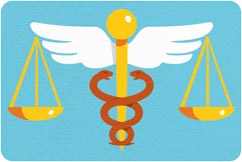 This from the most recent Kaiser Health Tracking Poll, which also tells us that lots of Americans - 44 percent of those surveyed - are confused about the health care law, with 31 percent unsure whether it is the law, 8 percent thinking that it has been repealed and another 5 percent thinking that it was overturned by the Supreme Court.

So who could help the public cut through the fog?

Americans, the Kaiser survey finds, say they place the most trust in information from their doctor or nurse (44 percent), pharmacist (30 percent), and federal and state health agencies (34 percent and 33 percent, respectively).

But that's not where they're actually getting their information about the ACA. Their most common sources of information, it turns out, are the news media (81 percent) and friends and family (49 percent), though few put a lot of trust in either of these (8 percent for the news media and 18 percent for friends and family).

Related: Want a Head Start on Getting New Health Insurance?

With the Oct. 1 opening of the ACA's health insurance marketplaces just a little more than a month away, many Americans are looking for information. More than a third of those surveyed by Kaiser (36 percent) said that they've actively tried to get more information about the law, from such sources as the Internet (55 percent), the news media (23 percent), a health insurance company (8 percent), a government website (7 percent), a health care professional (6 percent), or another government source (6 percent).

If you've got questions about how the health care law affects you and your family, check out AARP's Health Law Answers Tool.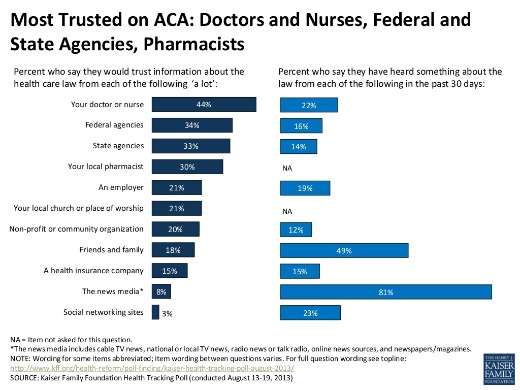 Also of Interest

Join AARP: Savings, resources and news for your well-being


See the AARP home page for deals, savings tips, trivia and more