Pérdida de memoria en la menopausia... ¿Hay esperanzas?
¡Ay, la tan temida menopausia!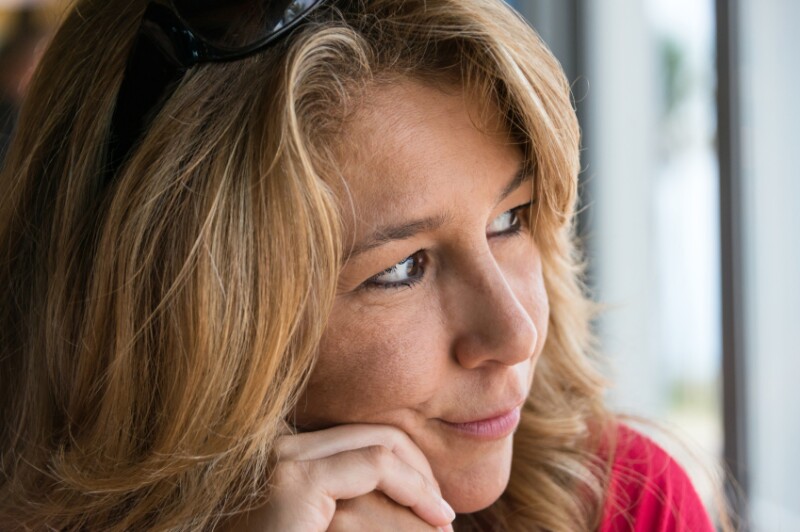 Recuerdo cuando mi abuela, aún relativamente joven, caminaba de un lado al otro de la casa hacia la cocina porque tení­a que buscar algo, sólo para quedarse pensando frente a la estufa qué era lo que habí­a ido a buscar. En el otro 99% de las veces, mi abuela era más lista y rápida que un lince. Pero pasados unos añitos, sin duda su capacidad de concentrarse y recordar algunos detalles fue disminuyendo evidentemente. Ella siempre se lo achacaba a la menopausia.
Y bien sabemos las mujeres que no se equivocaba, pues nos sentimos identificadas con esos momentos de "¿y qué fue lo que se me olvidó?" Un gran número de mujeres en la posmenopausia sienten que uno de los más significativos sí­ntomas de esta etapa es la pérdida de memoria y la capacidad de hacer con el mismo nivel de detalle varias actividades a la vez, como lo hací­an en sus años de juventud. Sin embargo, las maravillas de la medicina nos dan una esperanza a las que todaví­a no entramos de lleno en la menopausia -y a las mujeres que están pasando por ella.
Según un estudio del Perelman School of Medicine de University of Pennsylvania (en inglés), la droga psicoestimulante conocida como la lisdexanfetamina (en inglés lleva el nombre de LDX) puede contribuir a aumentar los niveles de atención, concentración, organización, memoria laboral y la capacidad de recordar de mujeres posmenopáusicas.
El estudio consistió en la evaluación de 30 mujeres entre los 48 y 60 años en la posmenopausia temprana, es decir, que tení­an menos de 5 años de haber dejado de menstruar. Al comparar el desempeño de estas mujeres durante su uso de LDX durante 4 semanas con el grupo control de mujeres tomando placebos, las que siguieron el tratamiento con este medicamento -que ha sido aprobado por la FDA para el tratamiento de trastorno de déficit de atención e hiperactividad o ADHD (Attention Deficit Hiperactivity Disorder, en inglés)- notaron una reducción en la severidad de los sí­ntomas.
"Nos hemos interesado en estos hallazgos", indicó la doctora en psiquiatrí­a C. Neill Epperson, de University of Pennsylvania. "Y esperamos en adelante conocer el perfil genético de nuestras participantes para ver si es que existe algún señal indicativas de las personas que más podrí­an beneficiarse de esta terapia".
Así­ que no todo está perdido, ni olvidado.
También te puede interesar:

Foto de Juanmonino via Istockphoto.com