Los mexicanos, puertorriqueños y dominicanos padecen más de diabetes tipo 2
Aunque en algunas cosas nos parecemos, los hispanos en Estados Unidos no somos todos iguales.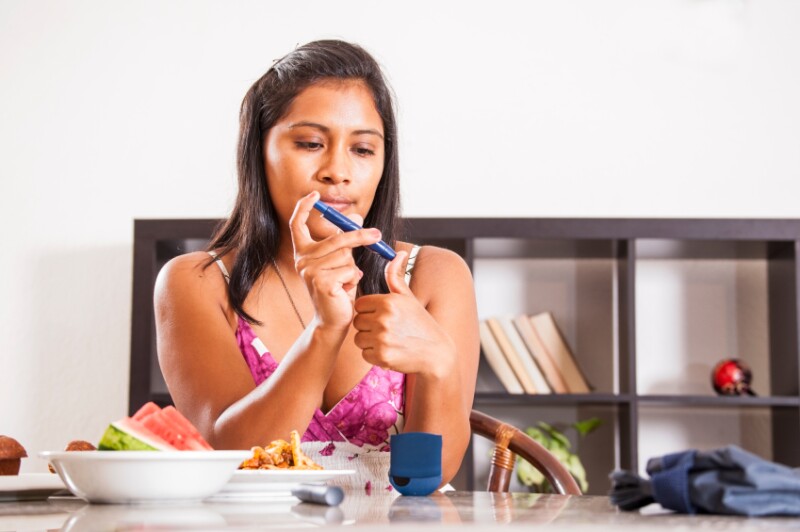 Nosotros llevamos años diciéndolo, pero tal parece que la comunidad médica finalmente nos está escuchando. Sobre todo cuando se han dado a la tarea de estudiar la forma en que nuestras diversas culturas y estilos de vida influyen en la incidencia de enfermedades crónicas como la diabetes tipo 2.
Con el fin de estudiar las variantes de cada grupo según su paí­s de origen, los Institutos Nacionales de la Salud ( National Institutes of Health o NIH, en inglés) han auspiciado el Hispanic Community Health Study/Study of Latinos (en adelante HCHS/SOL), para segmentar y entender mejor cómo están los puertorriqueños, cubanos, mexicanos y demás miembros de la comunidad hispana en cuanto a la conciencia que tienen cada uno sobre la diabetes tipo 2, su prevención, control y tratamientos.
Los resultados del HCHS/SOL con respecto a la diabetes tipo 2 son muy interesantes y significativos. Por ejemplo, según el estudio la incidencia de diabetes tipo 2 entre los hispanos en general sigue siendo bastante alta, un 16.9 %, cuando se compara con la población caucásica, que es de un 10.2%. Pero entre nosotros, los mexicanos llevan la delantera con un 18.3% de casos entre su comunidad, seguidos por los dominicanos y puertorriqueños con un 18.1%, los centroamericanos con un 17.7%, los cubanos con un 13.4% y por último los sudamericanos con un 10.2%. Como vemos en estos hallazgos, las diferencias son grandes.
Según uno de los autores del estudio, el doctor Neil Schneiderman del departamento de psicologí­a y el Centro de Investigación de la Medicina del Comportamiento de la Universidad de Miami, esto se debe a varios factores. "Primero, ya que la mayorí­a de las personas no tienen sí­ntomas en la etapa temprana, frecuentemente no se han dado cuenta de que padecen de diabetes tipo 2", indica. "En segundo lugar, muchos hispanos carecen de seguro médico y no han ido al doctor recientemente y no se han enterado de su condición. Por ultimo, aún cuando han sido diagnosticados por un doctor, muchos hispanos sienten que no pueden comprar los medicamentos recetados, sobre todo si no tienen sí­ntomas evidentes".
A esto entonces hay que añadirle la realidad de que la asimilación de la cultura y estilos de vida de Estados Unidos -en contraste a la de sus diversos paí­ses de origen y dependiendo del número de inmigrantes que de estos llegan a la nación americana- parece fomentar el desarrollo de la diabetes tipo 2. "Mientras más tiempo llevan los hispanos en Estados Unidos la tendencia de desarrollar la condición es mayor", añade Schneiderman. "El estilo de vida sedentario, el sobrepeso y la dieta están todos relacionados. La vida en comunidades de bajos recursos, la falta de oferta de frutas y vegetales frescos en los supermercados hace que estos grupos dependan de una oferta de alimentos con mayor densidad calórica pero menos costosos. Súmenle a esto, la edad y los cambios en el metabolismo y el riesgo de padecer diabetes se incrementa".
También te puede interesar:

Foto de Christopher Fertnig via istockphoto.com