5 Reasons French Women Look Terrific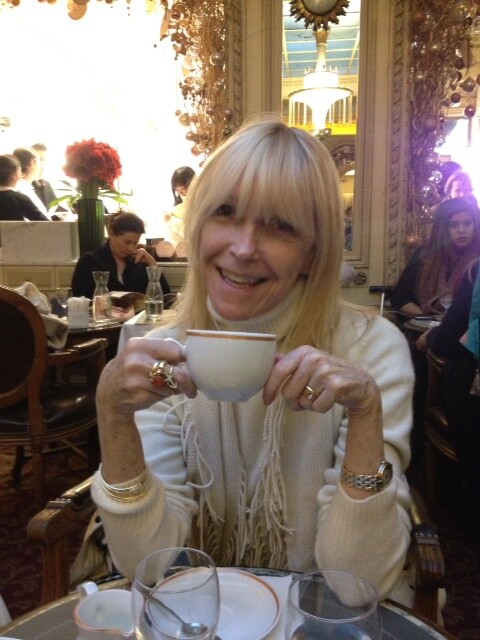 Just back from Paris with a fresh take on an old myth - the one that says French women know secrets about beauty, style and aging well. Let's not forget a big part of their mysterious allure is the language and culture. Living in a society that's not youth oriented 24/7 is certainly a shot in the libido. Even asking a shop assistant if you look fat in a pair of pants sounds OK - Est-ce que ce pantalon me grossit? But that's not all it takes. Mostly the "secrets" boil down to five things they do and we mostly don't. Want to have a certain je ne sais quoi? Make these switches and you will.
GET A CHIC BOB. Stop hanging on to long hair way past its flattery date and get a bob. Classically crisp or shaggy and tousled, you'll look agelessly youthful and feminine. Don't go too short or too layered, and don't overstyle with a lot of product. A great bob should swing when you turn your head or have a casual run-my-hands-through-it attitude.
>> Sign up for the AARP Health Newsletter
MAKE NATURAL-LOOKING, NOT AUTHENTICITY, THE GOAL. French women know a little artifice is essential but they also know when to stop. No smoky eyes, red lips or comic book nail colors for babes of a certain age here. Neutral makeup applied with a light hand adds enough healthy color, subtle definition and polish. All you really need is liner, mascara, bronzer or tinted moisturizer and a fresh rosy lip balm or lipstick. And when it comes to hair color, let some of your original color or gray mingle with the faux. It looks more modern than frankly fake color now. A little realism is sensual, too much and it's a turn-off.
MINIMIZE YOUR WARDROBE. Edit down your closet to a handful of perfect-for-you updated classics. Then wear them over and over again - the way French women do.You need one or two of each item, not 20, so stop hoarding mistakes and multiples and start making fit, fabric and proportion a priority. Collect scarves to drape and wrap for style and camouflage. Try swapping out black for softer neutrals like navy, gray, camel or white that flatter mature skin.
SPLURGE ON SKIN AND HAIR CARE. Instead of running up bills at the dermatologist or salon take more DIY time for creams, masks and facials. French women spend more on skin care than makeup and believe big-time in nourishing treatments head to toe. Their idea of a pedicure is a medi-pedi where licensed pros scrape, peel and buff tootsies and nails to a healthy glow. Homegrown brands sold in French pharmacies (but available in the U.S. now too) are favorites. Try: Lierac, La Roche-Posay, Vichy, Avene, Leonor Greyl, Phyto, Klorane and Rene Furterer.
NEVER LET YOURSELF GO. Stop binge-ing, sneak-eating at night or snacking between meals. All are unacceptable to French women. They believe in small portions, healthy fresh food (lots of greens, soups, omelets going down) eaten at a real table - never in front of the TV or scarfed down on the go. Every bite is planned, anticipated and savored, so make that one Laduree macaron, not six, with your cafe creme!
And no matter where you live, remember confidence in how you look is truly the most ageless tip of all.
For more beauty and style tips for women 50+ check my book The Wardrobe Wakeup, Your Guide to Looking Fabulous at Any Age by Lois Joy Johnson.
Photo Credit: Robert Kadanoff
>> Get travel discounts with your AARP Member Advantages.
Also of Interest

See the AARP home page for deals, savings tips, trivia and more