7 New Year's Beauty Promises — to Yourself!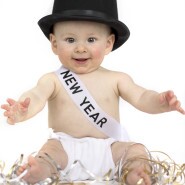 "New year, new you."

Does anyone buy that predictable January tagline besides magazine editors and morning talk-show producers? In my experience it leads to some truly regrettable makeovers — the kind that prompt most of us to respond, "Ugh!" or even "Unbelievable!"

In the real world, meanwhile, most of us make vows in our heads to begin a diet or a workout routine. To start wearing sunscreen each day without fail. To finally — finally! — get that skin-cancer check.

This to-do list is something of a setup: It sets us up for the push-pull drama of effort and resistance that plays out over the coming year. So this year I'm proposing a different way to press the "reset" button: The seven do-it-yourself rejuvenators below are all under $15.

Now, repeat after me: In 2015 I will ...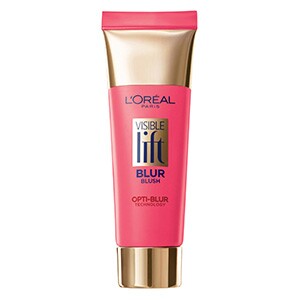 1. Oomph up my eyes with eyeliner. If you have slightly hooded peepers, try the framing boost provided by a waterproof crayon-liner. Lining your upper and lower lids — and the inner rims, too — can add enough definition to attract major eye contact. Try, for instance, Maybelline Master Kajal.

2. Get healthy with a rosy cream blush. Self-tanner and bronzing powder are clearly not the fountain of youth. Instead, spend two seconds blending a pink glow high on your cheekbones; your skin will look brighter, and you'll look happier. You might try L'Oréal Paris Visible Lift Blur Blush.

3. Correct those under-eye circles. Does that skin-toned cover-up wand just not do the job anymore? If so, a dab of peachy-pink concealer can counteract blue, purple or brown pigmentation, making you look peppy and well rested. Possibilities include Almay Smart Shade CC Concealer + Brightener.

4. Beef up my skinny hair. No more extreme diets or daily heat styling, please. Even if you're thinking about trying Minoxidil in the near future, for now simply resolve to eat better — and to use a body-building dry shampoo, which can add texture, fluff and a fresh scent to second-day flat hair. Try, among others, Pantene Pro-V Blowout Extend Dry Shampoo.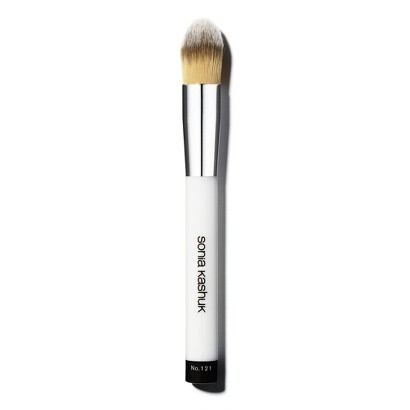 5. Fill in my brows. Instead of living with those skimpy, misshapen half-commas, why not bring them back into line? Fuller and straighter eyebrows, with no gaps or missing tails, can really freshen up your look. Try CoverGirl Bombshell Powder Brow & Liner by LashBlast.

6. Use a foundation brush. Resolve to say goodbye to fingers and sponges. For perfect blending that yields a truly authentic, skinlike finish, only a tapered synthetic brush can make "wet" makeup disappear. (By "wet" makeup, I mean BB and CC creams, tinted moisturizers, and liquid or cream foundation.) Candidates include Sonia Kashuk Core Tools Synthetic Pointed Foundation Brush #121.

>> Get travel discounts with your AARP Member Advantages.


7. Do my own gel manicures. If you can put on your makeup and text your kids at the same time, you can certainly apply a fabulous drugstore polish while watching Downton Abbey. The best at-home brands require neither UV light for application nor a salon setting for removal. (For 2015, my crystal ball tells me, the fashion-trend color of the year will be Marsala — an earthy hue evocative of red wine.) Try, for starters, Sally Hansen Miracle Gel Nail Polish.

For additional beauty and style tips for women 50 and up, check out my Wardrobe Wakeup: Your Guide to Looking Fabulous at Any Age.


Photos: jfairone/istockphoto; lorealparisusa.com; target.com; sallyhansen.com













Also of Interest



See the AARP home page for deals, savings tips, trivia and more