A Spring Beauty Trend to Try: The No-Makeup Look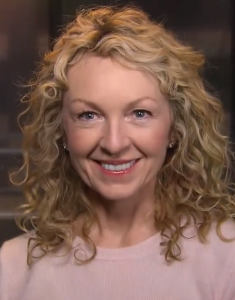 A beauty trend gaining traction on runways and magazine covers has spawned its own hashtag: #IWokeUpLikeThis. The "No-Makeup Look," as it's called, is quick and easy, and the results are very pretty.

Yes, we've been through this before: The No-Makeup Look threatens to catch on every time Beyoncé or Gwyneth Instagrams a photo of herself sans powder or lipstick. Or when Dakota Johnson, the female star of Fifty Shades of Grey, graces the cover of Vogue looking as if she's wearing nothing at all. (No makeup, that is.)

In Oscar nominee Reese Witherspoon's recent movie Wild, her character sheds plenty of blood, tears and sweat while hiking the Pacific Crest Trail, where it can be tough for a girl to stay bien maquillé (well made-up). Yet those elements only embellish her natural beauty, making the film another one of those "cultural signifiers" that are intensifying women's interest in baring it all, if only from the neck up.

>> Check out today's deals and save with your AARP Member Discounts

Although I wouldn't think of walking the dog or emptying the trash without a dab of color on my lips, recently I've embraced the No Makeup Look. Not only do I believe the trend gurus who say it makes us look more authentic, I find it flattering for just about every woman over 45.

The No-Makeup Look aims not to conceal our imperfections but to surface our natural beauty. And I hope you won't feel betrayed if I've waited until now to reveal that a hint of makeup may be involved: Just a touch of lipstick or blush, or a dot of concealer can make any woman feel prettier — which, in turn, makes us feel more confident. Hmm, maybe I should call it the Looks Like No-Makeup Look?

Whatever the name, these easy steps can help you create the effect: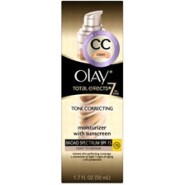 1. Toss the foundation. Instead, use a tinted moisturizer, BB Cream or CC cream, such as Olay Total Effects 7-in-1 Correcting CC Cream Moisturizer, to moisturize, protect with sunscreen and get just a bit of coverage.

2. Blend in blush. Add a bit of creamy blush under your cheekbones and sweep up toward your hairline — just enough to replicate a nice, healthy glow. I've had good luck with NARS Portofino.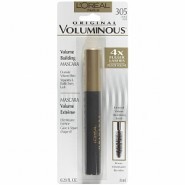 3. Minimize the mascara. Wearing only black mascara — and applying it exclusively to the upper lashes, as close to the lash line as possible — yields a lovely no-makeup look. A great mascara that wears well and creates volume is L'Oréal Voluminous. Extra tip: Don't forget to curl them with a lash curler first.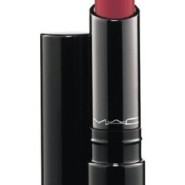 4. Go with lush lips. Aim for tinted lip balms or sheer lipsticks such as MAC Sheen Supreme in Ultra Darling.

5. Frame your f ace. "Beautifully groomed brows are the easiest way to get a No-Makeup Look," says beauty expert Sania Vucetaj. "Full, perfectly shaped brows form a frame for the face, which lets you get away with wearing less makeup."

Achieving beautiful brows, though, isn't the easiest thing as we age. Don't despair; the video below reveals Sania's "Secrets for the Brows You've Always Wanted."




Photos: AARP Studios, cvs.com, Drugstore.com, amazon.com

A lso of Interest



See the AARP home page for deals, savings tips, trivia and more.