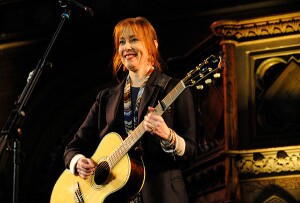 So I'm at a concert by legendary folksinger Suzanne Vega (right) at Purchase College last week and what's going through my head? Is it those earworm first lyrics from her "Tom's Diner"? (You remember: "I am sitting / In the morning / At the diner / On the corner ...") Nope; it's the notion that sometimes I sound exactly like my mother.

Sporting a black blazer and skinny jeans, Vega (now 55) looked, sounded and moved like her 25-year-old self. As she shared funny stories about being the mother of a 20-year-old daughter, I couldn't help wondering: Is Suzanne Vega this cool offstage? Or does she occasionally catch herself spouting EMMs — Everyday Motherly Myths — just like the rest of us?

"Stop frowning or you'll need Botox!" is in heavy rotation at our dinner table these days, my two grown daughters will tell you. Indeed, we all carry around some version of this "beauty baggage," don't we? And we all wonder how much of it is true. So if your mother ever told you: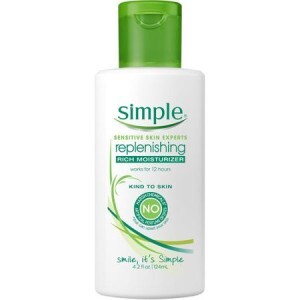 "Your face will freeze that way …" Mom's right! Repetitive negative facial movements — knitting your brow, scowling, frowning — will invite those grooves in your forehead home to stay for good. Then you'll have to wear long, camouflaging bangs, whiten your teeth (down-turned lips look sweeter with pearly white chompers), live in humectant-packed moisturizer day and night to plump up lines or — prediction fulfilled! — get Botox. Try Simple Replenishing Rich Moisturizer or Olay Total Effects 7-in-1 Anti-Aging Fragrance Free Moisturizer.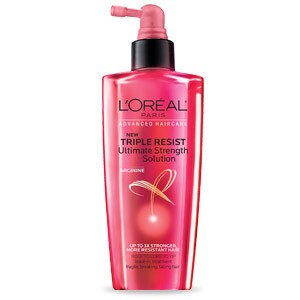 "Cut your hair so it grows faster …" Mom's wrong! Your hair follicles don't care if your hair is Judi Dench short or Emmylou Harris long. Hair normally grows half an inch a month, but health problems, poor diet or a slowdown in your natural shedding-and-regrowth cycle can slow your tresses down. A healthy, protein-rich diet — coupled, perhaps, with a hair-boosting supplement containing biotin, zinc, folic acid and selenium — can show results in three months. End every shampoo with a leave-in strengthening serum to prevent breakage and split ends, both of which make new growth hard to detect. Try Aviva Advanced Hair Nutrition or L'Oreal Paris Advanced Haircare Triple Resist Ultimate Strength Solution.

"Don't cross your legs …" Mom's almost right. Although genes may increase your odds of developing visible shin veins and broken capillaries behind the knees, the real culprits here are being on your feet all day (teachers, I'm looking at you) and clothing choices that block your circulation. Your veins pump blood from your legs up to your heart, so wearing anything that constricts them all day — tight, knee-high boots, for example, or extreme skinny jeans — keeps your blood from the swift completion of its rounds. The same goes for sitting with your legs crossed for hours on end every day. To boost your vascular vitality, try ankle boots, slim "boyfriend" jeans or ankle pants. Oh, and move your butt — that is, get up and move around as much as you can during the day.

>> Get travel discounts with your AARP Member Advantages.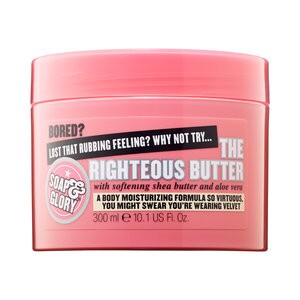 "Cellulite runs in our family …" Mom's right! Whether you're a size 2 or 14, genes can cause that rippled, orange-peel look (which tends to worsen with age). Cellulite is fat cells trapped unevenly beneath the skin, something like a lumpy sofa cushion. Forget spa massages that claim to break down "toxins" — they're bunk. A shea-butter body cream or coconut oil gives "cottage cheese" thighs, abdomen and derrière a luscious, velvety feel, while a self-tanner can make the uneven texture less noticeable. Try: Soap & Glory The Righteous Butter, Yes to Coconut Head to Toe Restoring Balm or Davines Authentic Replenishing Butter.

For more beauty and style tips for women 50-plus, check out my Makeup Wakeup: Revitalizing Your Look at Any Age.

Photos: Gus Stewart/Redferns/Getty Images (Vega performing); walmart.com; lorealparisusa.com; sephora.com; Frank Hoensch/Redferns/Getty Images (Vega in top hat)

Also of Interest



See the AARP home page for deals, savings tips, trivia and more