The DIY Facelift on Your Bathroom Shelf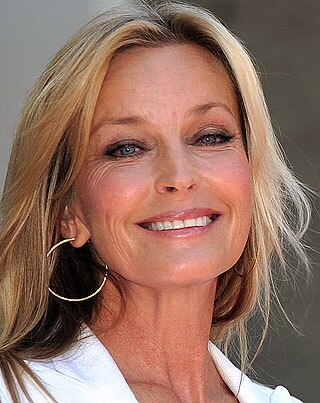 Did she or didn't she?
I love the way Bo Derek, 56 and Lauren Hutton, 69 are aging but I actually have no idea what these former sun tanners do to look so amazing. We all have friends, colleagues and neighbors who look suspiciously good these days too. Is it a facelift? Lasers? Fillers? Maybe, but the real secret might be retinol - the non prescription alternative to Rx Retin-A. I know what you're thinking; lots of us still have bad memories about retinoids. We still remember dry, red, irritated faces or tight shiny pink skin. The truth is Retin-A simply was too harsh, too drying, too icky and we applied too much. Well, any genuine break-through product (remember those big clunky computers and cell phones) evolves, improves and upgrades. Retinol 2013 is reformulated in hi-tech serums and creams that erase brown spots, fill wrinkles, tighten and brighten saggy dull skin with no negative side effects! Top NYC dermatologist and aging skin expert Dr. Debra Jaliman is a major retinol fan. Here's the same advice she gives her 50+ clients and some hard-core beauty editor tips from me. Bet you get hooked
RETINOL CAN STOP, REVERSE AND PREVENT WRINKLES.

The new over-the-counter retinol formulas speed cell turnover, rebuild collagen and elastin but also replenish moisture with humectants like hyaluronic acid and glycerin and nourishing emollients like shea butter. Jaliman said, "Lots of my 50+ patients bring shopping bags filled with de-aging products to their appointments. As a dermatologist I like retinol more than Retin-A and suggest tossing their stash for a simpler solution like Neutrogena Rapid Wrinkle Repair Serum ($15.99, drugstore.com) or RoC Retinol Correxion Sensitive Night Cream ($18.69, ulta.com), two of the best. Apply your retinol choice to the face and chest for an even seamless look."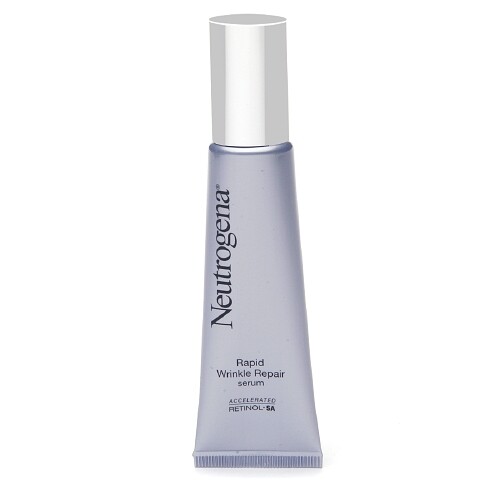 ALTERNATE RETINOL WITH OTHER DE-AGERS FOR MAXIMUM BENEFITS. Use strategy to get your daily dose of retinol but complement it with other de-aging ingredients like antioxidants to combat free radicals, niacinamide (vitamin B3) to even out skin tone, peptides and vitamin C to boost collagen. Jaliman said, "I approach skin care like a healthy balanced diet. A mix of veggies, fruit and lean protein is going to provide the nutrients you need for optimum health and great skin. It works the same way with de-aging skin care. I believe in mixing different products to get the best results." You might choose to use a retinol product at night and peptides with antioxidants for day or vice versa, for example.
BE RETINOL SMART. Jaliman said, "Stay off retinol two days prior to waxing,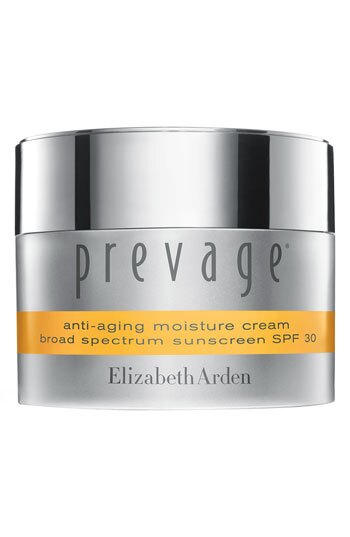 microdermabrasion or a glycolic peel and avoid it altogether if you have rosacea or eczema. Always apply an SPF sunscreen for day or choose a moisturizer with a broad spectrum SPF, even for walking the dog or driving to do errands." You do still need a daily broad spectrum sunscreen (as always with retinoids) but be realistic - you need one anyway 365 days a year to avoid UVA rays! Some retinol treatments are now designed for day and include built-in broad spectrum sunscreen like RoC Retinol Correxion Deep Wrinkle Daily Moisturizer SPF30 ($19.99,drugstore.com) or Prevage Anti-Aging Moisture Cream Broad Spectrum Sunscreen SPF30 by Elizabeth Arden ($129, nordstrom.com).
Start now - retinol results show in one month or less!
For more beauty & style tips for women 50+ check my book The Wardrobe Wakeup, Your Guide to Looking Fabulous at Any Age by Lois Joy Johnson ($13.64, amazon.com)
Photo credits:
Bo Derek: blog.zap2it.com
Lauren Hutton: www.graziadaily.co.uk
Neutrogena Rapid Wrinkle Repair Serum: drugstore.com
Prevage Anti-Aging Moisture Cream Broad Spectrum Sunscreen SPF 30 by Elizabeth Arden: nordstrom.com
Also of Interest

Join AARP: Savings, resources and news for your well-being
See the AARP home page for deals, savings tips, trivia and more