Here's What 50 Looks Like!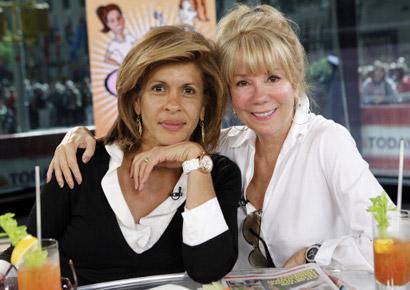 Our mothers warned us to look good 24/7 because "you never know." This is why photos of celebrities like Madonna and Sharon Stone without makeup are one of our favorite guilty pleasures; the naked truth is a great equalizer! Oddly enough show and tell has become a huge trend for television stars. Today's Kathie Lee Gifford, 58, and Hoda Kotb, 47, as well as The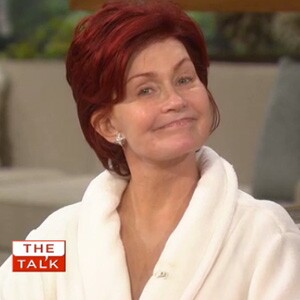 Talk's Sharon Osbourne, 59 and guest Jamie Lee Curtis, 53, both did on-air segments bare-faced. And isn't it weirdly comforting when Hillary Clinton pulls her hair back into a scrunchie for a news conference? Yet here's the catch: celebs and news-makers can always get public redemption with glam shots and hundreds of chances to do the usual diva thing. We don't. And frankly, some of us never want to go that route anyhow. Be smart and cheat: if you prefer the maskless, "naked" approach, here are five tips that make the difference between ick and incredible.

MAKE LOW-DOSE SELF-TANNER A DAILY HABIT.
When applied head to toe, a subtle gradual moisturizer and bronzer blurs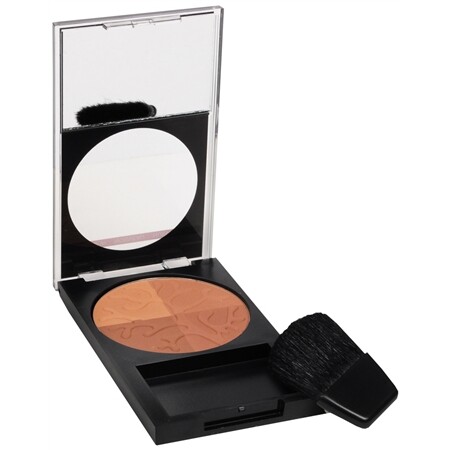 discolorations, under-eye circles, broken capillaries, veins, sun spots, and blotchy red areas just enough so you can wear any neckline and bare your face, arms, and legs with confidence. Try: Jergens Natural Glow Daily Facial Moisturizer UVA/ UVB SPF20 ($9.49, walgreens.com), L' Oreal Paris Sublime Glow Daily Moisturizer + Natural Skin Tone Enhancer ($10.16 drugstore.com)

USE A MULTI- TONE SHIMMERY BRONZING POWDER YEAR-ROUND. Even with no other face makeup, you'll look "alive" and rested with a shimmery bronzing powder. Skip matte brown shades and opt for sunny combos with warm glints of gold, apricot, and copper. Sweep the color on the broad planes of your face, especially around the cheeks, brow, and chin, under your jawline, and down the front of your neck but avoid expression creases around the mouth and your nose. Try Revlon PhotoReady Bronzer Powder in Bronzed & Chic ($12.99, walgreens.com) and Chanel Soleil Tan De Chanel BronzingPowder ($60, nordstrom.com)

ADD A BUTTERY NEUTRAL TINTED BALM TO LIPS. You'll want to sooth chapped lips and provide a hint of natural-looking color; anything from caramel to rosy tan depending on your natural lip and skin tone. Try: L' Oreal Paris Colour Riche Balm ($7.95, drugstore.com).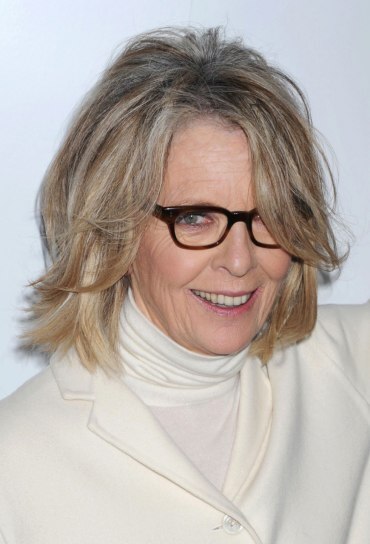 WEAR WHITE NEAR YOUR FACE. White reflects light on your skin and works like a giant eraser, softening lines and adding a warm glow. You just need a touch -a peek of a white tee, white shirt, or scarf but a white down vest or jacket is always a great winter beauty boost. Trust me and buy one.

UPGRADE TO STATEMENT EYEGLASSES. Big strong black or tortoise "nerd" glasses with a definitive masculine shape add edge and polish to a bare face. They sub for eye makeup too on days when you sleep through the alarm!

You'll always be paparazzi-ready for that close-up!

Photo credits:

Hoda and Kathie Lee on Today: allure.com

Sharon Osbourne on The Talk: xfinity.comcast.net

Chanel Bronzer: nordstrom.com

Revlon Bronzer: walgreens.com

Diane Keaton: vanityfair.com