3 Makeovers For Your New 'Old' Hair
Every woman 50 + has a love/hate affair with her hair and a mental slide show of our greatest hits and disasters. Mine includes the day I cut bangs (yay!), the week I went back to brunette on Monday and blonded up again on Friday (oy!) and the shag that puffed up into a frizzball (never again!) Like checking out photos of ex-es on Facebook, these images remind us not to look back but also not to give up. So your hair is not what it was - join the club! Three fixes help you move on fast. If your hair is: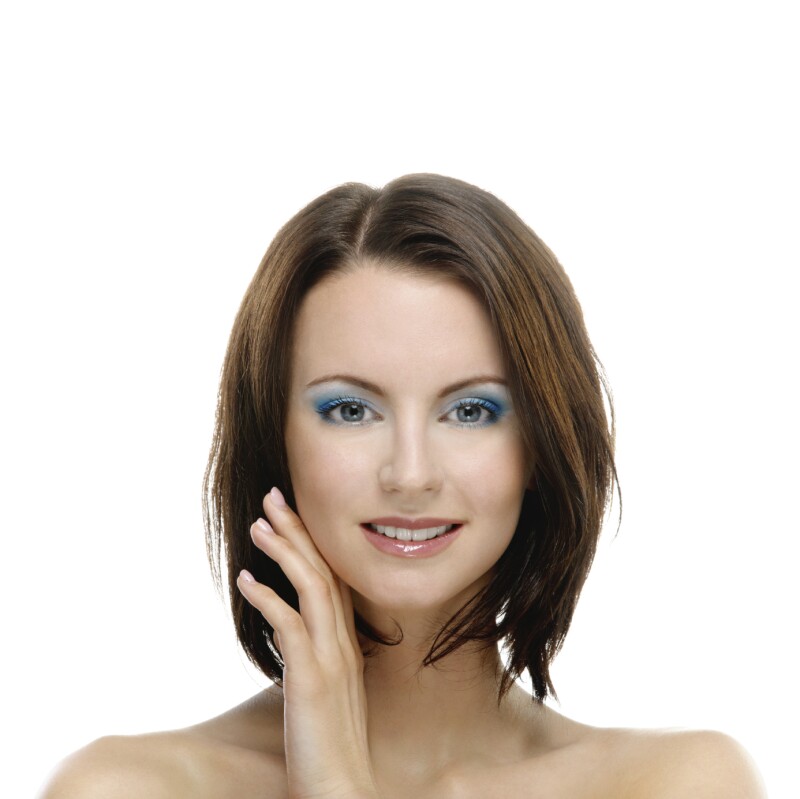 DYED, FRIED AND FRANKLY FAKE: Yes, long over-processed hair does look like straw or cotton candy. Age, heat-styling and bleach are a lethal combo. Getting seriously damaged hair healthy requires the skill of salon pros. Go for a new color strategy and cut to reduce color frequency (especially for double process blondes with highlights) and heat styling. Check out Jennifer Aniston's jagged bob and Pamela Anderson's crop and their more natural-looking color updates for inspiration. Use a super nourishing mask with essential oils and plant butters after every shampoo. Try : Davines Nounou Conditioner ($28,barneys.com), Organix Smooth Hydration Argan Oil & Shea Butter Moisture Restore Mask ($6.79,drugstore.com), Rene Furterer Karite Nourishing Replenishing Mask ($ 46,dermstore.com).
"Show Us Your Modern Family" Photo Contest. Upload your photo for a chance to be photographed in AARP The Magazine. See official rules.
THIN, FLAT AND FRAYED: When quality goes, length and layers are no compensation. Timothy Wandrey, stylist and director of education for Cutler Salon, NYC says "Get rid of your layers. A blunt cut somewhere between the jawline and collarbone makes hair look fuller and healthier." A head-skimming bob turns flat into a sleek and chic positive.All you need is a clarifying shampoo for extra fullness, a thickening styling product before you blow-dry. Try: John Frieda Luxurious Volume Fine to Full Blow Out Spray( $9.99,drugstore.com), Living Proof Full Thickening Cream ($26,sephora.com).
SHORT, STIFF AND COIFFED: Ever sit in a theater of peers and notice most of the female audience has that weird elder-hair look ? Some stylists see wrinkles or grey hair and instantly do a matronly shear and spray. Keep it short if you like but grow out a piece-y, feminine look around the ears and nape and consider feathery bangs. Lose the hairspray. While your hair is busy growing, use a mini flat-iron to straighten small sections at a time. Then rub a styling paste or cream between your fingers and rake them through the hair for a tousled, separated look (not spikey!) Channel Halle Berry or Sharon Stone (during her short phase). Try: L ' Oreal Paris Studio Line Out of Bed Texturizer ($4.99,drugstore.com), Pantene Pro-V Stylers Texturizing Sculpting Wax $5.99,drugstore.com).
And...let it go. Your best hair is right now!
For more beauty & style tips for women 50 + check my book The Wardrobe Wakeup, Your Guide to Looking Fabulous at Any Age by Lois Joy Johnson ( $15.54, amazon.com).
>> Get travel discounts with your AARP Member Advantages.
Also of Interest

Join AARP: Savings, resources and news for your well-being
See the AARP home page for deals, savings tips, trivia and more