Take a Deep Breath - and Possibly a Food Supplement
Do you feel swamped by "Eat This, Not That" advice?

I love today's instant access to all kinds of nutritional information, but sometimes it merely leads to confusion.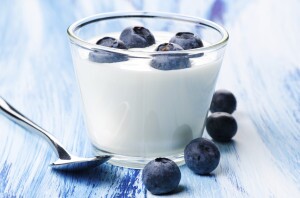 Every morning, it seems, yet another expert pops up on national television, claiming to possess the very latest research on nutrition — specifically, "What's Best For You Now." Some exhort us to consume more protein, while others insist we must go vegan. Still others burble over with dire warnings along the lines of "Never Eat Another Grain in Your Life!" or — my current reigning favorite — "Throw Out That Saltshaker!"

>> Top 15 Superfoods for People Over 50

Hey, whatever happened to "Everything in Moderation"?

It's enough to make you want to crawl under a blanket and munch peanut butter and banana sandwiches until everyone can agree what the best nutrition options truly are, especially once we pass age 50.

I'm not seriously advocating hiding from the facts, of course. (As the ostrich said, "Is it just me or is it sandy in here?") Instead, I propose we all take some deep breaths — and take a look at this conversation about food supplements I recently had with nutritionist Heidi Skolnick, who oversees a number of nutrition programs, including those for the New York Knicks and the American School of Ballet.




>> Get discounts on health services with your AARP Member Advantages.

One of the key things I've learned at this stage in my "Journey Beyond 50" is this: When we treat ourselves well — and by that I mean eat right, sleep enough and keep stress at bay — not only do we feel better, but we look better, too. Being a good custodian of the only body we are issued in life is the best antiaging strategy we can follow.

As always, remember that we can't control getting older, but we can control how we do it!

For more tips on living your best life, look inside The Best of Everything After 50: The Experts' Guide to Style, Sex, Health, Money and More, and subscribe to The Best of Everything After 50 video series on AARP's YouTube Channel.



Also of Interest



See the AARP home page for deals, savings tips, trivia and more