The 'I Hate My Legs' Guide to Summer Styles
Peel off my skinny jeans and you'll find some colorful secrets: blue ropy veins, red spider capillaries and brown spots. (As for those wobbly inner thighs that even my killer spin classes can't seem to firm up, let's not go there.)

Every morning when I open my closet, my summer dresses glare at me accusingly from their hangers. And I'm still not ready to discuss wearing shorts — although I have to say the new cut-off Bermuda-length jeans do beckon.

But if you want to stay cool for summer — and if you're ready to lose (or at least relax) your inhibitions — here are some leg-baring options. You and I can: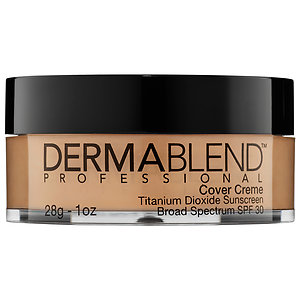 Use makeup that matches real skin tone. This is the one essential cosmetic that beauty-pageant contestants and runway supermodels always stash in their kits — but rarely talk about. It makes legs look flawless in minutes, and it's way easier than a self-tanner. (Although the latter works, "tanning" your legs means you must also do your arms, chest, neck and face; otherwise you're going to look ridiculously mismatched.) A drugstore spray is a fast way to blur a few doodads, spots or squiggles. You'll get total coverage — and a more precise color match, especially with a 20-plus shade range — with a body makeup cream sealed with setting powder. Both are sweat-proof and transfer-resistant. Test-drive Sally Hansen Airbrush Legs Leg Makeup or Dermablend Professional Cover Creme Broad-Spectrum SPF 50.

Get a dermatology fix. Luis Navarro, M.D., director of the Vein Treatment Center in New York City, suggests Cryo-Sclerotherapy, a nonsurgical answer to spider veins and smaller varicose veins. He describes the procedure this way: "Ice-cold blasts of air [minus-20 degrees Celsius] are applied to numb the legs and reduce inflammation; a solution is then injected that causes veins to collapse and get reabsorbed by the body."

To treat larger varicose veins, Navarro pioneered EVLA (endovenous laser ablation), which he says has largely replaced the older method of "stripping" veins by removing them surgically. "Using ultrasound for guidance," he claims, "a laser seals the veins in 30 minutes. Other than wearing compression stockings for a week, no downtime is necessary." Expect to pay around $500 for injections. The laser procedure is much steeper (approximately $2,000 to $3,000).

Get discounts on hotels, airfare, car rentals and more — AARP Member Advantages. »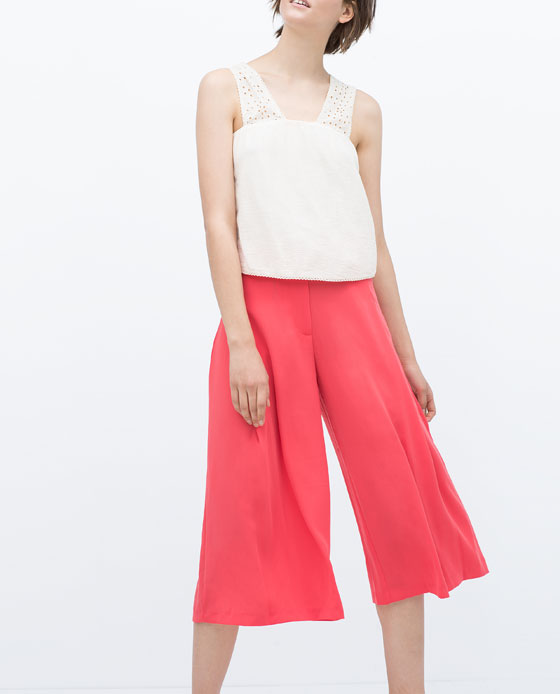 Swap jeans for culottes. Remember those wide-leg, lightly woven midi pants? They're airy — and, this year, back in fashion.

"Skinny jeans that are too tight can constrict blood flow and cut off circulation," Navarro warns. "This can cause aching and swelling. And when blood pools in the lower legs, rather than continuing on its healthy circulation path back to the heart, it can make veins more prominent." I like the look of these: Zara cropped trousers, Eileen Fisher Bandhini-Print Cropped Pants or Cameo Lady Killer Culottes.

Wear shorts again. Pick up a pair of the new knee-length stretch denim Bermudas. They're cool, physically and fashionably, and they show off your lower legs to good effect.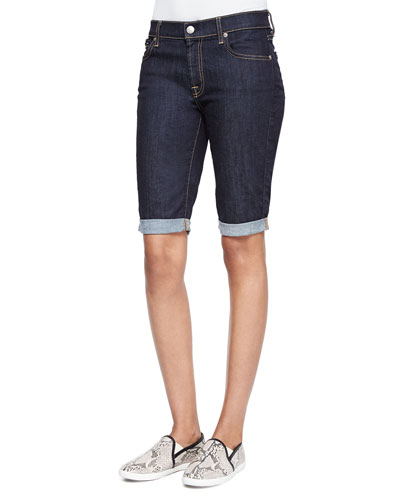 If, after all this, you feel like you still need to draw the viewer's gaze away from your glam gams, add a fake tattoo "ankle bracelet," a pair of metallic sandals and some fabulous polish on your toes. Try: NYDJ Briella Stretch Roll Cuff Denim Shorts, 7 for All Mankind Denim Bermuda Shorts, Flash Tattoos or Sephora Collection Shine Beautifully Metallic Gold Temporary Tattoos.

For more beauty and style tips for women 50-plus, check out my Wardrobe Wakeup: Your Guide to Looking Fabulous at Any Age.


Photos: sephora.com; zara.com; neimanmarcus.com

Also of Interest



See the AARP home page for deals, savings tips, trivia and more