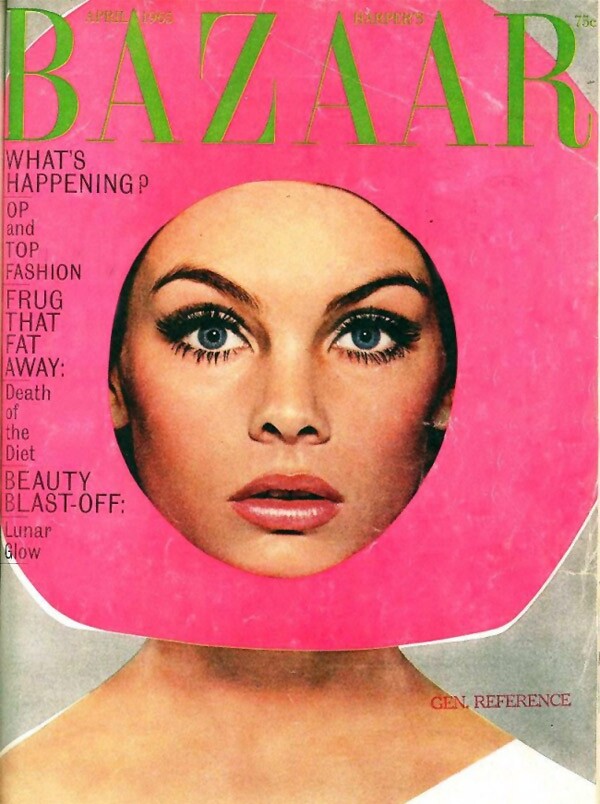 Today's high-tech beauty world was 50 years in the future when model Jean Shrimpton (right) peered from a pink space helmet for the April 1965 cover of Harper's Bazaar.
Now it's 2015, and as I watched Matt Damon plot a strategy to survive being marooned on the Red Planet in The Martian, I felt a kindred spirit: We're both charting a course for self-preservation — though my scheme unfolds on Earth and involves neither poo nor potatoes. And unlike the tactics Damon employs in The Martian, mine require no training in off-world biochemistry.
Here are five ways to face the future feeling comfortable in your own skin:
Boldly go. Mature skin gets stuck in a rut as the efficacy of beauty products hits a plateau. But that's no reason to jettison these aids from your craft. Just reboot your regimen: Mix a dab of skin serum in the palm of your hand with a dab or two of your usual moisturizer or night cream.
Popular games, new recipes, movie reviews — AARP Leisure Newsletter »
Select a serum whose ingredients focus on your goal: There's vitamin C for radiance, for example; botanicals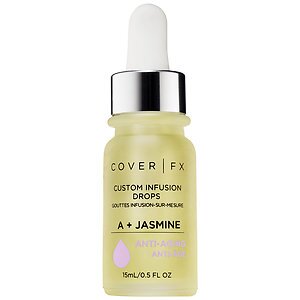 for discolorations; or caffeine, hyaluronic acid and peptides to firm skin. You might experiment with Cover FX Custom Infusion Drops (left), Estée Lauder New Dimension Shape + Fill Expert Serum or L'Oréal Paris Revitalift Daily Volumizing Concentrated Serum.
Bring your expectations down to Earth. Get realistic: No topical product can ever substitute for Botox, injectable fillers, ultrasound therapy, lasers or cosmetic surgery. If you indulged in all of those procedures, you might look 10 years younger from the neck up. But then what do you do about your mismatched hands, chest and other body parts?
This is only one (biased) woman's advice, you understand, but I would say try Botox if you've decided to take the serious step of Having Some Work Done. In the hands of an experienced, board-certified dermatologist or cosmetic surgeon, the procedure tightens up frownies, crow's feet and neck cords. It defines the jawline and gives the tip of your nose a subtle lift that should last from three to six months — plenty long enough to eject you from your terrestrial slump.
Elle Macpherson and other fresh celebs — No way they're 50-plus! »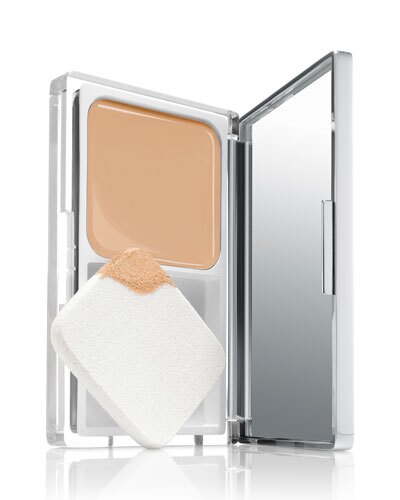 The Sun is 93 million miles away, but ... Please don't tell me how much you love Crème de la Mer or Pond's; if you're not wearing a broad-spectrum sunscreen to protect yourself from the Sun's UV rays, any skin-care regime you adopt is going to be useless.
And believe it or not, three layers is not overkill: You can apply an a.m. moisturizer with SPF, then use a real SPF 25 (or higher!) sunscreen for days outdoors. I also like to carry a portable cream compact makeup with SPF (right) because it's handy for reapplying directly over my portable foundation on call. Two options here are Neutrogena Healthy Skin Compact Makeup SPF 55 or Clinique Moisture Surge CC Cream Compact SPF 25 (right).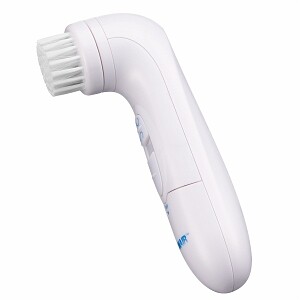 Exfoliate, Earthling! When you're the lone human on the Fourth Rock from the Sun, it's tempting to let yourself go — and Matt Damon sure did! Here on Earth, however, it's crucial not to neglect your skin. Cell regeneration slows with age, leaving dermal debris that prevents creams from penetrating. Use a sonic brush to perform a gentle clean sweep (along with your creamy cleanser), freeing your skin to do what it does best: building collagen, blocking free radicals and repairing cells. Some models to consider include Conair Power Facial Cleanser (left) or Clarisonic Mia 2 Keith Haring Special Edition Sonic Facial Cleansing Brush.
Keep your weight stable. Although a 135-pound woman would weigh just 51 pounds on Mars, you need to find your healthiest, most reasonable weight on your home planet and stay there. No more yo-yo dieting and drastic weight swings, please. Older skin cannot accommodate these changes without becoming loose and saggy. Plus — as Coco Chanel, Catherine Deneuve and Marilyn Monroe are all reputed to have said — at some point you'll have to "choose between your face or your fanny." (Just promise me you won't pick the wrong end; a few extra pounds tend to fill out the face naturally.)
Get discounts on hotels, airfare, car rentals and more — AARP Member Advantages. »
For more beauty and fashion tips for women 50 and up, watch for AARP's new beauty & style digital magazine, coming to a tablet near you in November!
Photos: Harper's Bazaar cover by Richard Avedon, courtesy of Hearst; sephora.com (2, 3); drugstore.com.
Also of Interest

See the AARP home page for deals, savings tips, trivia and more.