The Takeaway: Boomers Could Be the Last 401(k) Generation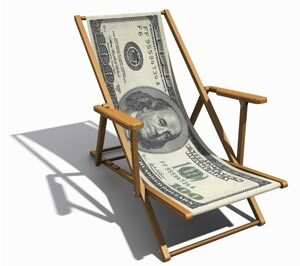 Future of 401(k)s Unclear: Could boomers be the first and only generation to retire with 401(k) plans? Their parents were likely to retire with traditional defined-benefit pensions, and some boomers still will. But the generation's rise in the workforce has coincided with the shift to employee-directed 401(k) plans for retirement savings. These plans were supposed to fill in the gap left by the decline of traditional pensions. But retirement experts largely agree that the 401(k) plan has been sort of a failure.

Last week, reps from unions, employers, financial services providers, consumer groups and government agencies gathered to talk about retirement and pensions. Policymakers say they're looking beyond the 401(k) because it has two significant shortcomings:

(1) It's not powerful enough to secure the retirements of low-income workers who can't afford to stash away enough money; and (2) It leaves each account holder alone to manage risks. Without being able to pool risk, participants have to settle for lower returns and lower withdrawals.

To be fair, 401(k)s have helped Americans save about $4.3 trillion in retirement funds, according to Reuters. But on an individual level, most folks aren't saving enough money to last until they die.

The Obama Administration is pushing investment vehicles that could guarantee retirees life-long income. Hank Kim of the National Conference on Public Employee Retirement Systems is proposing that states could run public pensions for small private-sector employers. Two legislators in California last week introduced a bill that would create a government-run retirement savings program for some private-sector workers in the state. And hybrid, annuity-like products within 401(k) plans are also "coming on strong," writes personal finance correspondent Linda Stern.

People over the age of 50 should devote extra care to watching these developments. Baby boomers who spent their careers building up those 401(k) accounts aren't going to catch the next wave of retirement plans; they're going to have to live on their savings."

See AARP's 401(k) Savings Calculator here.

Thursday Quick Hits

Photo: Oliver Cleve/Getty Images