Debt for College Hits 70% of Graduates
By Eileen Ambrose, November 13, 2014 12:35 PM
Most graduates in the Class of 2013 left campus with more than a diploma. Nearly 7 out of 10 also had student loan debt. The average amount: $28,400, up 2 percent from the debt of those who graduated a year earlier.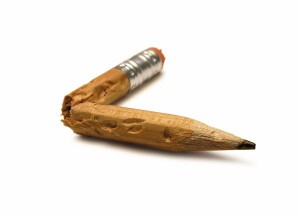 That's according to a report by the Project on Student Debt at the Institute for College Access & Success, a California-based advocacy group that has been tracking these figures for nine years.

>> Hidden College Expenses

Education debt is a growing concern for families, consumer advocates and policymakers, as it has surpassed all other types of consumer debt except for mortgage debt. And it's not just a twentysomething issue.

Older Americans also have seen their education debt rise, with a majority of them taking out loans for their own education. The recession and subsequent high unemployment sent many older workers back to the classroom to update their skills or seek a new career path.

The Project on Student Debt looked at debt levels of graduates at more than 1,000 public and nonprofit colleges and universities. Average debt varied widely, ranging from $2,271 at CUNY York College to $71,370 at University of the Sciences in Philadelphia. (Yet last year the University of the Sciences reported one of the lowest debt levels, $10,620, in the project's survey. Go figure.)

The state with the highest indebtedness: New Hampshire, with an average debt of $32,795. New Mexico's graduates carried the least: $18,656.

>> Get discounts on financial services with your AARP Member Advantages.

The report, which relies on voluntary responses from schools, includes data on 83 percent of graduates at four-year public and nonprofit institutions. According to the advocacy group, the debt picture could be even worse because almost all for-profit schools didn't participate. A federal study has revealed that students at for-profit schools are more likely to take out loans and borrow more than their peers at public and nonprofit colleges and universities, the group said.

Meanwhile, the College Board found that borrowing for the 2013-14 academic year fell 8 percent from the previous year — the third annual decline in a row. Even so, the board said this decrease isn't yet reflected in the debt levels of college graduates. The group reported that those who received a bachelor's degree in 2012-13 borrowed an average of $27,300, a 13 percent increase over five years.

And while the College Board is reporting a drop in borrowing, the group says tuition and fees at higher education institutions continue to rise faster than inflation.



Photo: HannahGleghornDesign/iStock
















Also of Interest

See the AARP home page for deals, savings tips, trivia and more.