Jean Chatzky: Our Relationship With Money Is a 'Hot Mess'
By Rick Levinson , September 05, 2014 12:36 PM
Jean Chatzky has a few choice words for how most folks describe their relationship with money: Confusing. Frightening. Chaotic. Stressful. Precarious.
"For two decades now, I've been watching how we make our money, save it, spend it, borrow it, invest it and protect it," Chatzky told an audience today at the AARP Ideas@50+ conference underway in San Diego. "And I can tell you that, overall, our relationship with money is a hot mess."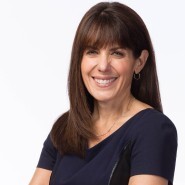 Chatzky, AARP's financial ambassador, is a best-selling author and an award-winning personal finance journalist, as well as finance editor for NBC's Today show.
>> 10 Money Wasters You Should Avoid

People are worried about their family's economic security, despite gains in the stock market, she says. And older Americans are still feeling the after-effects of the Great Recession. We've become more responsible for our finances than any prior generation, which means that when it comes to retirement we're not feeling especially great, she says.
So the question is: What can you do about it? You need to have some money rules, Chatzky says. If you follow them, you have a better chance of living the life you want.
Jean's Money Rules (an abbreviated list)
Personal Finance Is More Personal Than Finance. When it comes to your money, Chatzky says, you have to make the decisions that are right for you. For example, that may mean renting rather than buying, despite low mortgage rates, because you think you're going to want to move in a few years. Or, it could be ignoring the advice of a financial adviser telling you about the hottest thing going because you don't understand a single word he or she says.
You Can Recover From Any Financial Mistake By Saving More. Saving money isn't a fun exercise, Chatzky says, so given that, what can you do to protect yourself from sabotaging those efforts? Start slowly. Maybe you can't save 10 or 15 percent — right now. But most people can bump up their savings by 2 percentage points and not notice the difference, she says. So add 2 percentage points to what you're saving now. Do that again in six months. And again when you get a raise. And again the following year. And eventually, you'll be on target to hit your goal.
If You Can't See It And You Can't Touch It, You Won't Spend It. This is why saving in a 401(k) plan works. The money is swiped out of your pay before it ever lands in your checking account, so you never see it, you never touch it, she says. The key is to put as many hands-off plans in place as possible such as IRAs, 529 college savings plans, health savings accounts and CDs, Chatzky says.
>> Get discounts on financial services with your AARP Member Advantages.
Your Retirement Trumps Their Tuition. When you put the needs of your grown kids ahead of your own, you're not protecting your financial life, you're sabotaging it, Chatzky says. There comes a time, she says, when you need to say, "I'm sorry. I can't." Or even better: "No."
The complete list can be found in Chatzky's book, Money Rules: The Simple Path to Lifelong Security, available on Amazon.com.
Jean Chatzky Photo: Jason Grow
Also of Interest

See the AARP home page for deals, savings tips, trivia and more