Millennials Continue to Struggle for Success
Part of the promise of the American Dream is that each generation will do better than the last. Has that happened with our adult children, the millennials? Well, "yes and no," reports the U.S. Census Bureau. Our children are better educated as a generation, yet more are living in poverty and they have lower rates of employment.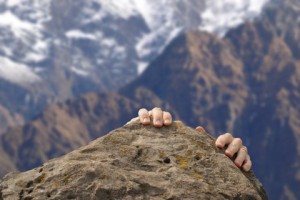 "Young Adults, Then and Now," released last week by the Census Bureau, examines the nation's current 73 million young adults, 18 to 34 years old, and compares them with the same age group in 1980. The report slices and dices demographic traits across 40 economic, housing and social topics.

>> 8 Ways to a Happy Marriage

The results reveal how the Great Recession, immigration, increased education and delay of adulthood have shaped a generation. So exactly how do millennials differ from their parents' generation?

Compared to 1980:

Millennials' share of the population is 23 percent, compared with 30 percent.
1 in 5 lives in poverty (13.5 million), up from 1 in 7 (8.4 million).
65 percent are employed, down from 69 percent.
15 percent are foreign-born, more than double the 6 percent of 1980.
22 percent have a college degree, up from 16 percent.
30 percent are married, down from 60 percent.


The report comes with a handy online "Census Explorer" mapping tool that allows readers to drill down to compare their home county with other locales. The Atlantic parsed the results, with some surprising — and some not so — stats in several categories:

Most young college graduates: Almost 40 percent of millennials in Boston, Washington and San Francisco earned degrees.
Highest median earnings: Millennials earn between $40,000 and $50,000 in San Francisco and the Silicon Valley area, as well as in the major cities in the northeast corridor from Washington to Boston. Minneapolis, Minn., is the only noncoastal city on this list.
Lowest median earnings: Millennials earning $30,000 and below live in San Antonio and El Paso, Texas, as well as Miami, Lakeland and Orlando, Fla.
Cities where 75 percent of millennials are employed: Six of the top 10 are in the Midwest including Des Moines, Iowa; Omaha, Neb.; Madison, Wis.; and Minneapolis, Minn.
Cities where 60 percent and lower have jobs: Bakersfield, Calif.; El Paso, Texas; Colorado Springs, Colo.; and the Virginia Beach-Norfolk, Va., area.
Most under 35: Provo, Utah (also the most religious metro area).
Most single people: More than 75 percent of millennials have never been married in Buffalo, N.Y.; Springfield, Mass.; and New Haven, Conn.


>> Get discounts on health services with your AARP Member Advantages.

What does all this mean? To some extent, that real estate maxim of "location, location, location" rings true for millennials and how well they fare. The Census Bureau's own analysis found that states where young adults are doing better than their parents are concentrated in the Northeast (Massachusetts, New Jersey and New York ) and Mid-Atlantic (Virginia and Maryland). Similarly, Michigan, Ohio and Indiana — hit hard by the recession — saw some of the biggest growth in young adults living in poverty.

While the census results might seem daunting in terms of jobs and income, many millennials remain unfazed by the statistics. A Clark University poll of established adults 25-39 found that 61 percent feel confident that they will "get what I want out of life," and 77 percent expect to fulfill the goal of doing better than their parents.

Mary W. Quigley's blog, Mothering21, tackles parenting of emerging adults and beyond.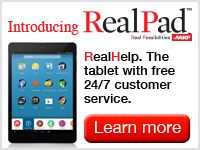 Also of Interest



See the AARP home page for deals, savings tips, trivia and more.