Robin Williams' Suicide Triggered by Type of Dementia?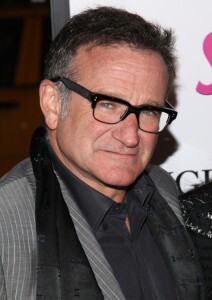 A gossip website has attributed actor Robin Williams' suicide to Lewy body dementia, a devastating disease that affects an estimated 1.4 million Americans, most of them men over age 60. Sources told TMZ that Williams' doctors agree that the dementia was a "key factor" that drove him to suicide, though neither the diagnosis nor the doctors' statements have been confirmed.

>> Famous People We've Lost in 2014

Lewy body dementia is the second or third most common type of progressive dementia, according to the National Institutes of Health. It causes problems with alertness and attention, Parkinson's-type symptoms, and severe, realistic hallucinations that take the form of objects, people or animals that aren't there. " This can lead to unusual behavior such as having conversations with deceased loved ones," says the Mayo Clinic website.

Although Lewy body dementia is caused by a buildup of Lewy body proteins in the brain, similarities between Lewy body dementia, Parkinson's, Alzheimer's and other mental disorders make the disease notoriously difficult to diagnose. It is often misunderstood as a psychiatric disorder, so patients may go untreated or get the wrong medications for months or even years. There is no cure or treatment to slow the progression of the disease, so patients take medications aimed at treating the cognitive, psychiatric and motor symptoms of the disorder.

According to a press release from the Lewy Body Dementia Association (LBDA), Williams' autopsy did reveal the presence of diffuse Lewy body proteins.

"Mr. Williams was given a clinical diagnosis of Parkinson's disease and treated for motor symptoms. The report confirms he experienced depression, anxiety and paranoia, which may occur in either Parkinson's disease or dementia with Lewy bodies," said Dennis Dickson, M.D., of the Mayo Clinic in Jacksonville, Fla., and a member of the LBDA Scientific Advisory Council, who reviewed the autopsy and coroner's report.

>> Get discounts on health services with your AARP Member Advantages.

Mayo Clinic neurologist David Knopman cautioned against blaming Williams' suicide on Lewy body dementia, though. "He had depression. To invoke Lewy body disease when he already had psychiatric problems seems unnecessary," Knopman said, yet he added that the dementia may have worsened Williams' underlying psychiatric problems. Although depression and anxiety are common in Lewy body patients, "they are not an invariant part of the illness."

Williams' publicist told the media that the actor was battling severe depression at the time of his suicide. Williams previously acknowledged drug and alcohol problems, and had checked into the Hazelden rehabilitation facility weeks before his death. A toxicology report after his death found no alcohol or illegal drugs, according to the Los Angeles Times.


Photo: Jason Kempin/FilmMagic















Also of Interest

See the AARP home page for deals, savings tips, trivia and more.