Social Security Takes Center Stage in Alaska Senate Campaign
By Richard E. Cohen , September 24, 2014 12:55 PM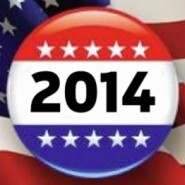 Social Security has become a hot issue in the Alaska Senate race, one of the battleground contests that will determine which political party controls the Senate.
"Both of Alaska's candidates for U.S. Senate know that the country's Social Security system needs reform ... but differ sharply on how they'd solve the problem," Alaska Dispatch, on online news site, said in a Sept. 22 story.
>> Sign up for the AARP Advocacy Newsletter
Democratic Sen. Mark Begich has introduced legislation that would remove the current $117,000 ceiling on income subject to Social Security taxes on income — a change, he says, that would extend the solvency of the system for future generations by "making sure that everyone is contributing at the same rate."
Dan Sullivan, Begich's Republican challenger, has said that he would raise the age of eligibility for future Social Security beneficiaries (maintaining benefits for retirees and those close to retirement age) and "look at means testing" for higher-income Americans. "A younger generation of Alaskans or Americans can accept" such change, he said at a GOP debate in Alaska last month, "because right now they don't even think they are going to get it."
This month the Democratic Senatorial Campaign Committee began airing television commercials that attack Sullivan. One of them is built around a woman whose husband has Alzheimer's. "Our lives are hard enough," she says in the ad. "We don't need Dan Sullivan making things even tougher."
In response, Sullivan's campaign issued a statement that says, "Begich and his D.C. allies are relying on false attacks and scare tactics because Begich is on the wrong side of the issues that matter most to Alaskans."
>> Get discounts on financial services with your AARP Member Advantages.
Gary Burtless, a senior fellow and economist at Washington's Brookings Institution, praised both candidates for at least saying how they would address the issue of Social Security's long-term financing. "Hey, look, give them credit," he told Alaska Dispatch. "They've both said, 'Let's do something unpleasant.'"
Also of Interest

See the AARP home page for deals, savings tips, trivia and more.