The Takeaway: 401(k) Balances Down Despite Higher Contributions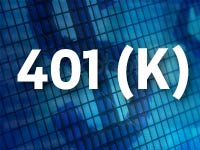 The 401(k) Paradox: Employees contributed more to their 401(k) plans in 2011, according to Fidelity Investments, and matching contributions from employers were up, too. Fidelity manages 11.6 million 401(k) plans. Participants saved an average of $5,750 through paycheck deductions in 2011, up from $5,680 the year before. The average matching contribution paid by employers was $3,270.

But despite this uptick in contributions, the year-end average for Fidelity's 401(k) participants was down $300 from 2010, the company reports. What gives? The stock market, for one thing. It performed well in the first half of the year, but then sank over the summer. Year-end rallying helped somewhat, but not always enough to offset earlier stock losses. And 401(k) fees, paid to plan managers and administrators, also helped eat up savings increases.

Maybe the topsy-turvy stock market is one reason why more workers are opting to put their 401(k) investing on "auto pilot" by choosing target-date mutual funds. These funds-which allocate risk based on a target retirement date, skewing more conservative closer to retirement-get mixed reviews from financial analysts (some think they're too aggressive, even nearing retirement dates). According to Fidelity, 26 percent of its participants had 100 percent of their 401(k) assets in target-date funds at the end of 2011 (up from 17.4 percent in 2009).

For many employees, with market volatility and lack of confidence in their own skills, they've actually found that target-date funds help them get some peace of mind," said Beth McHugh, a Fidelity vice president who analyzes customer trends.
Of course, some savvy (or not?) investors are borrowing against home equity at low rates and sticking that money into 401(k) funds,
according to a new study
, "Financial Sophistication and Housing Leverage among Older Households," scheduled to be published in the
Journal of Family and Economic Issues
. "The results seem to indicate that the more sophisticated households are responding to government tax incentives by borrowing against their house and investing in their 401(k)," the study authors said. But "there is increasing concern, especially in light of the recent housing crisis, that rising mortgage debt among older households is a prelude to foreclosure or financial distress during retirement," they wrote.


Thursday Quick Hits:


Older adults are watching more television than ever, according to new Nielsen ratings data, while those under 34 are spending less time in front of TV sets (but more time tuned into digital devices).
Three-quarters of boomers say passing down "family values and life lessons" to kids is more important than leaving them a monetary inheritance, according to a recent survey.
Madeleine L'Engle's young adult classic, A Wrinkle In Time, turns 50.
And the jobs gap between young and old in America is wider than ever, according to a new Pew Research Center study. Only a third of 18-34 year olds rate their financial situation as excellent or good, compared with 54 percent of those 65+. In 2004, about half of both young and older adults rated their own financial situation highly.