The Takeaway: Drinking to Good Health, Fast Food Stamps, Regis' Retirement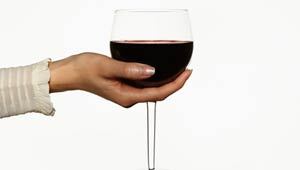 An Apple (Brandy) A Day Keeps the Doctor Away. Good news for the ladies, here: Researchers have uncovered more evidence that moderate drinking for 'midlife' women is linked to better long-term health. Women who drank five or more grams of alcohol (between one-third and one drink) per day, three to seven days per week, had a 50% better chance of healthy aging compared with non-drinkers (how's that for specifics?). Drinking just one to two days a week was not linked to better health, however.
The study looked at 13,894 women age 70 or older; of these women, 1,491 were considered to have 'aged successfully,' with no heart disease, diabetes, chronic illness or other serious mental or physical decline. Type of alcohol the women consumed wasn't specified.
Fast Food Stamps. Yum! Brands, the owner of 'restaurants' such as KFC, Taco Bell, Long John Silvers and Pizza Hut, is lobbying the U.S. Department of Agriculture to allow customers to pay with food stamps at its establishments. Federal rules currently prohibit food stamps being used for prepared food.

It makes perfect sense .... enabling the homeless, elderly and disabled to purchase prepared meals with SNAP benefits in a restaurant environment," Yum! spokesman Jonathan Blum said.

Hmmm. Somehow I don't think what more disadvantaged and older adults need is subsidized faux-meat tacos and mashed potato bowls ...
Wednesday Quick Hits: The heyday of the pack(s)-a-day-smoker is behind us (good riddance, obviously), as even those who report smoking daily appear to be having few cigarettes, according to the CDC ... 80-year-old television host Regis Philbin announced yesterday on ' Live With Regis and Kelly' that he'll retire from the show November 18 ... Five habits to help you dodge diabetes ... Actress Blythe Danner talks about life with postmenopausal osteoporosis ... And entertainer Eddie Murphy, now 50, has been chosen (and agreed) to host the next Academy Awards.
See "In the News" for more on current events, entertainment and how it all relates to you.
(Photo: Ocean/Corbis)