The Takeaway: Fat Hormone Ups Dementia Risk; Spain Plans First Gay Retirement Home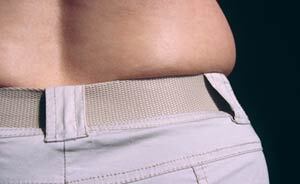 Hormone Highest in Thin Older Women: People with a lot of the fat hormone adiponectin may be at increased risk of developing dementia or Alzheimer's disease, according to a new report. Adiponectin, produced by fat cells, helps regulate the body's metabolism and response to insulin, and is actually linked to a decreased chance of developing Type 2 diabetes. But researchers found older women with dementia also had higher levels of the hormone. In fact, increased levels of adiponectin raised a woman's likelihood of developing dementia by 60 percent and of Alzheimer's by a whopping 90 percent. The results likely apply to men, too, said researchers, but the number of men studied was too low to draw conclusions.

The study, published in the Archives of Neurology, tracked 841 men and women who were part of the original Framingham Heart Study. Of the 541 women involved, 159 developed some form of dementia, including 125 cases of Alzheimer's disease.

Although adiponectin is a hormone produced by fat cells, that doesn't necessarily mean it's higher in folks who are overweight. Researchers actually found adiponectin levels were inversely correlated to body mass index-older women with higher BMIs had lower levels of adiponectin, and lower rates of dementia. For women over 60, "it may be that being very thin may not be a good thing," said Dr. Ernst Schaefer, one of the study's authors. But being overweight can lead to other diseases, like diabetes and heart disease.

Ultimately, nutrition-not numbers on the scale or BMI chart-should be older adults' big concern, Schaefer added. "We need to make sure that people are involved in eating three square meals and getting the nutrients they need. It may be vital to their mental health."

Into a Home, Out of the Closet: A group of older gay men in Spain are planning the country's first gay and lesbian retirement home, a move they say is important in a country where homophobia is still rampant, particularly amongst the older generations who grew up being taught that homosexuality was a disease.

Homosexuals who go into homes often also have to go straight back into the closet," said Federico Armenteros, the man behind the scheme. "This will be a place that is open to everyone and where no one will have to hide their sexuality."

The Guardian reports that gay and lesbian retirement homes are so rare in Europe that this one has received phone calls from potential residents as far away as Switzerland.

The U.S. is home to a handful of gay and lesbian retirement communities, and more are in the works. Andrew Carle, founding director of the Program in Assisted Living/Senior Housing Administration at George Mason University, notes that "for the last 30 years, your choices were retire by a golf course or out in the country on top of a mountain. When you look at the generation that created 12 different kinds of Coke, baby boomers aren't going to settle for a generic retirement community or just two or three choices."

"Within 15 years," he added, "I see an LGBT retirement community in every major metropolitan city."

Tuesday Quick Hits:

Photo: Getty Images