The Takeaway: PCIPs; Mammograms; Helen Mirren Effect
Long-awaited good news. Starting July 1, people with pre-existing conditions will see a reduction in their health insurance premiums. The price cuts - between 2 and 40 percent, depending on the state - are part of a federally run program (in 23 states and the District of Columbia) created under the new health care law. Patients in the other 27 states that have opted to run their own PCIPs may not see a reduction in rates. ... Dietary fiber may reduce mortality in men and women. From the Archives of Internal Medicine: "Researchers from the National Cancer Institute and AARP found that people who consumed high levels of dietary fiber were less likely to die of various illnesses. The researchers used data from a survey in the mid-1990s of more than 500,000 adults, ages 50 to 71."

Mammogram debate continues. Doctors should stop using the one-size-fits-all mammogram model and treat patients as individuals, reveals new research published in yesterday's Annals of Internal Medicine. Age, family history and other factors - including the woman's choice - should be considered when choosing how frequently women are screened.


Older interns. As the job market worsens, more older workers are taking an alternative route to employment - the internship. And it's not only for people looking to pay the bills, it's a great way to keep your skills up-to-date.

"The last thing you want to do is look the interviewer in the eye with a blank stare when they ask you, 'What have you been doing for the last year?"'

The U.S. may drop key food safety screenings. If funding for the Microbiological Data Program is cut, many tests used to determine if  produce is contaminated with salmonella or e.coli would end. The House approved a bill ending funding last month. ... Better Internet access may help seniors living in rural areas stay better connected, a new study says. ...

The Helen Mirren Effect? The 65-year-old actress recently poo-pooed her title of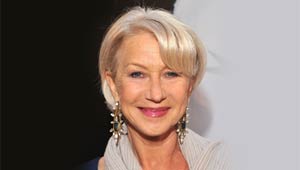 , but as Web searches and trending terms reveal ("Helen Mirren bikini," anyone?), many think she is. And according to new research Mirren's style choices, as well as those of other prominent older women, are credited for giving women over 50 the confidence to try "younger" styles.

See "In the News" for more on current events, entertainment and how it all relates to you.

(Photo: WireImage/Getty Images)