Could Grandkids Help Cure Hot Flashes?
By Candy Sagon, October 16, 2014 04:31 PM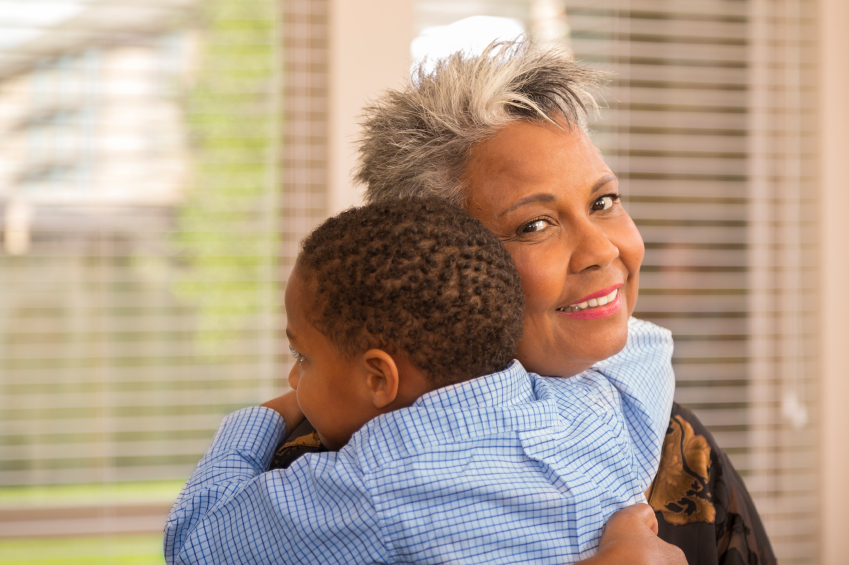 Of course you love your grandkids, but having them around may have an added health benefit if you're a menopausal woman, new research suggests.

Researchers at Indiana University and the Fred Hutchinson Cancer Research Center in Seattle found that some menopausal — and postmenopausal — women experienced fewer hot flashes and night sweats if they have children under age 13 at home.

>> 7 Ways to Prevent Arthritis

The study, published online in the journal Menopause, was initially focused on women who underwent early menopause after they had their ovaries surgically removed because of an increased risk for ovarian cancer. But the results — fewer hot flashes for those with younger kids at home versus those without — may translate to other menopausal women as well, researchers said.

"Having grandkids around may not ease your transition into a natural menopause, but it may decrease the chances that you continue to have hot flashes well after your periods end," lead author Tierney Lorenz, with Indiana University's Kinsey Institute for Research in Sex, Gender and Reproduction, told AARP in an email.

The study involved nearly 70 women, average age 52, who were either going through menopause — naturally or as the result of ovarian surgery — or who had already gone through it but were still experiencing hot flashes.

Looking at the two groups of women who were going through menopause, "the women who had the fewest hot flashes in the long run were those who had young kids at home," Lorenz said. The effect, however, was not seen in women who had older kids, which suggests that the beneficial effect has to do with the more hands-on nurturing of younger kids. The postmenopausal group with younger kids also saw a significant decrease in hot flashes over time.

Researchers aren't sure exactly why women with young kids have fewer hot flashes, but they do have a theory: Oxytocin, aka the "love hormone," which is produced in the brain when mothers (or grandmothers, presumably) cuddle and interact with their children. Oxytocin helps warm the body, which could help offset the fluctuations in the body's thermostat that contribute to hot flashes.

Still, Lorenz cautions that "we don't know if being around young kids in general would help, or if there is something special about one's own kids or grandkids (well, of course, there is something special about your grandkids, they're amazing)," she added. On the other hand, because the side effects of spending extra time around young kids are generally harmless, "it's worth trying it out while us researchers nail down the mechanisms."

>> Get discounts on health services with your AARP Member Advantages.

Of course, this begs the question: Do menopausal women with older children — say, diffident teenagers — produce less oxytocin (and maybe more stress) and therefore can't reduce their hot flashes?

Hard to say. You'll have to hug those older kids and find out. Or, as Lorenz suggests in her tweet:

Struggling with hot flashes? Visit your grandkids – it may help. http://t.co/yy9KQ0Rwwh — Tierney Lorenz (@depressex) October 16, 2014

Photo: fstop123/iStock

Also of Interest:

See the AARP home page for deals, savings tips, trivia and more.