What to Do When Seniors Linger? Call 911?
By Steve Mencher, January 16, 2014 05:19 PM
A small McDonald's in Queens, N.Y., has become the center of a debate: Should local seniors be allowed to sit in the restaurant all day, hanging out with their friends while they drink coffee and nibble on food? Can the restaurant enforce a time limit for patrons, especially if the restriction seems aimed at one group of customers?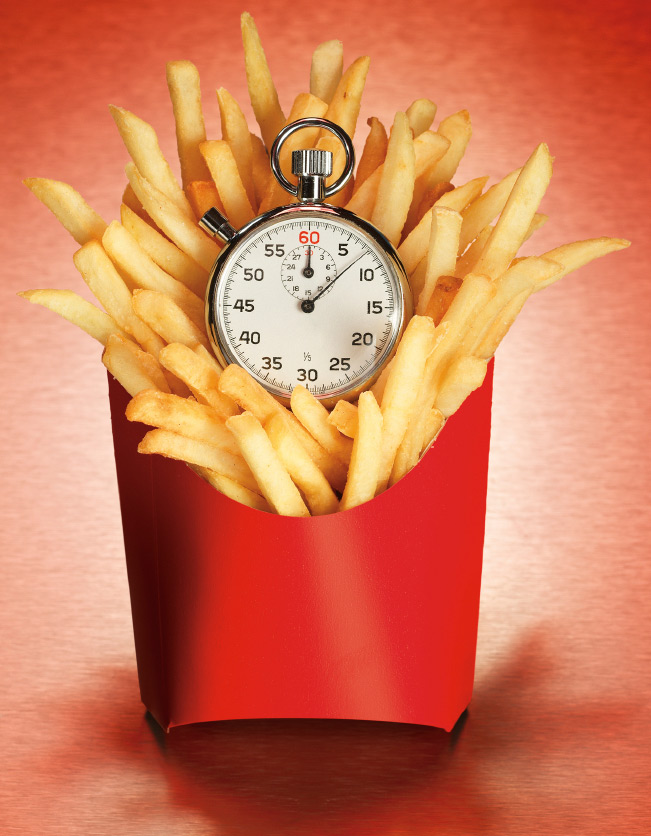 Over the past few months, according to the New York Times, "a number of elderly Korean patrons and this McDonald's they frequent have been battling over the benches inside." The group gathers as early as 5 a.m. and may stay until after dark. They nurse a coffee, or split a small order of fries. Now, signs have sprouted asking patrons to leave after 20 minutes, to make way for other customers. Members of the group have been obeying only fitfully.

"It's a McDonald's," general manager Martha Anderson told the Times, "not a senior center."

Staff members at the restaurant now dial 911 if the diners overstay their welcome, so police will roust the roosting seniors; coffee may have been thrown at one worker recently; community leaders have sought to mediate, according to the New York Daily News.

>> Sign up for the AARP Health Newsletter

"I'm sure you can imagine any business would find this situation to be difficult when customers prevent other customers from enjoying the restaurant," McDonald's franchisee Jack Bert said in a statement. "We continue to work to resolve this situation and create an environment so customers who wish to enjoy this restaurant have the ability to do so."

Reading about the food fight, you might conclude that our society no longer cares to provide warm and welcoming community gathering places, a la Cheers where "everybody knows your name." Perhaps they will persist only in the movies - like the joint in Diner, the Barry Levinson classic, where young people gathered to plan their futures and quiz each other (and their dates) on football trivia.

Amy Levner, manager of livable communities at AARP, has some thoughts about the Queens stalemate.

"People are healthier and happier," she says, "when they are able to gather and get together with their friends." Levner finds it interesting but not surprising that the Korean elders have bypassed local senior centers to gather at the neighborhood McDonald's. As people grow older, she says, they may like "having the access to the energy and excitement of being in a place of commerce, of seeing what's going on in a vibrant community." A similar vibe draws Chinese seniors to Ikea, to test the couches, seek dates and loiter over Swedish meatballs and coffee.

Loitering, Levner suggests, needn't have negative connotations. "Having places for people to linger and gather and be with one another could be good for business," she points out.

"McDonald's has an opportunity here," Levner adds. If she was called into the Queens community as a consultant, here's the speech she would write for the managers:

"We really want to provide a place for you to be, and we love that you're being a part of our restaurant. But we've got to share the space with the rest of our customers. At the end of the day, if we don't work through this together, we'll have to close, because people will start leaving. We certainly don't want you to lose the place you are comfortable gathering. What can we do to make it easier for you?"

Mr. Bert, are you listening?

Credit: MentalArt/istockphoto

>> Get discounts on health products and services with your AARP Member Advantages.



Also of Interest



See the AARP home page for deals, savings tips, trivia and more