33 Tons of Paper - Shredded!
By Jen Martin , June 15, 2012 10:20 AM
This is a guest post by Becky Squires, staff writer for AARP Foundation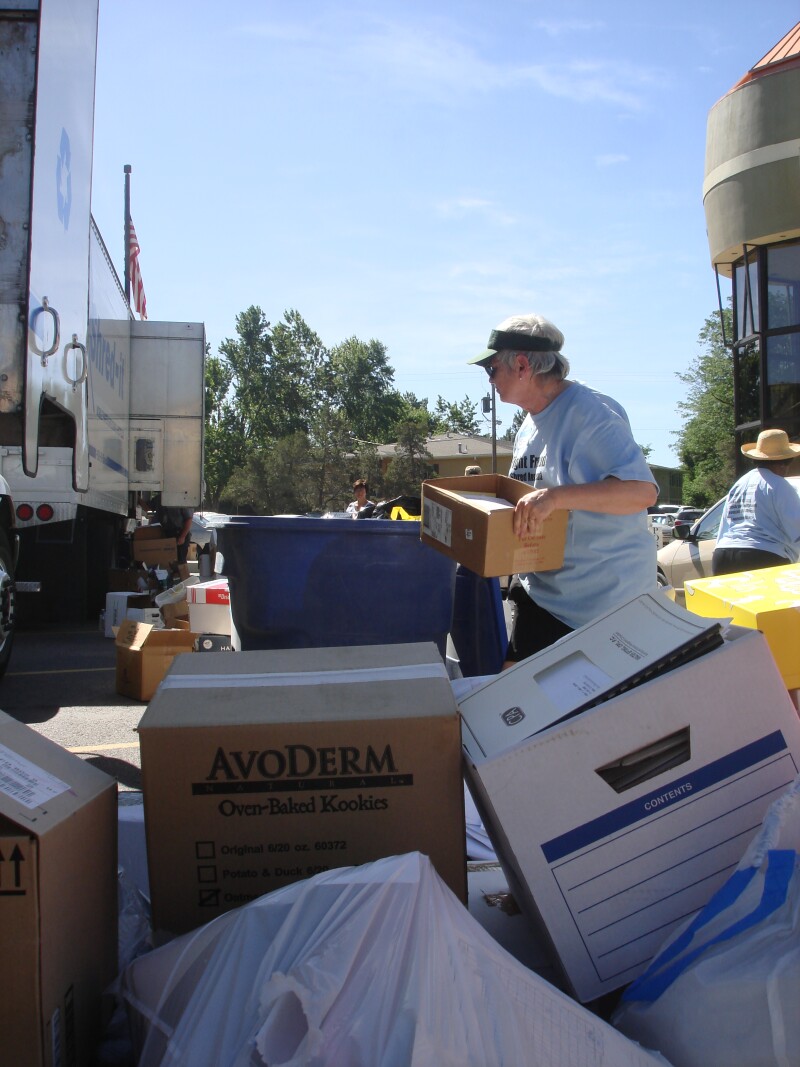 Consumers gathered in four places around Colorado -- Denver, Black Forest/Colorado Springs, Ft. Collins and Pueblo - at special "Fight Fraud - Shred Instead" paper-shedding events organized by AARP Foundation Colorado, June 9.
"Not only do old documents contain information that identity thieves can use, but shredding all this paper is good for the environment, too," said Amy Nofziger, AARP Foundation manager.
Loaded with boxes of out-of-date tax returns, credit card files and bank statements, 1820 people took advantage of this "Fight Fraud - Shred Instead" to get rid of the old papers. In addition, most brought canned food to donate to local food pantries.
All told, 33 tons of paper were shredded at the four sites, and 4,825 pounds of food was collected - a 34% increase from 2011 donations.
Partnering with AARP Foundation Colorado on the event were SAGE of the Rockies, Windsor Gardens, Public Service Credit Union, AARP Chapters, Aspen Club of Ft. Collins, CSPERA, AARP Information Center and the Black Forest Lutheran Church.
Think your community can shred 33 tons of paper like Colorado? Find a shredding event in your state and get in on the action! Can't find one in your state? You can organize one with the Create The Good toolkit!
Not sure what you should shred? Here are some TIPS. Finally, for financial and anti-fraud tips click HERE.
Photo by Amy Nofziger