4 Ways To Give Thanks By Giving Back
By Drew Elliot, November 01, 2012 12:51 PM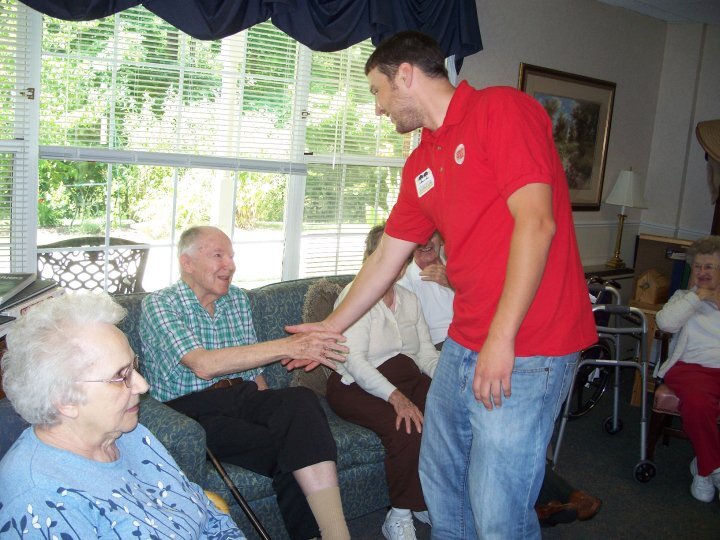 It's tradition for many families to sit around the Thanksgiving table to pause - momentarily - while each person says something they are thankful for.

Most of the time, the items shared are the same from year to year: "I'm thankful for a loving family"...or..."a good job"...or..."a roof over my head"...or..."plenty of food to eat," and while saying what we are thankful is a nice holiday practice, would you allow me to make a tiny suggestion?

Try showing your thankfulness.

It's not a new idea, but one that goes back to the old adage, "actions speak louder than words." If you are truly thankful, why not prove it by doing something that gives others the ability to be thankful too.

Need some ideas? Here are four great ways to give back:




Share a meal - Karen Franklin with Second Harvest of Coastal Georgia says, "This is the time of year when we need the most help. Especially, with food donations and peanut butter and tuna being the big items. Anyone can hold a food drive by getting your family, friends, or coworkers involved."

Donate clothes - The Coats for Kids Foundation based in Chadds Ford, Pennsylvania will provide more than 200,000 new coats to kids in need this year and are always looking for new volunteers. Paul Daigle, a representative with the organization made this comment, "the best way for people to help is to connect with a local chapter in their community to help identify needs, raise money, or distribute coats."

Listen to a kid read - "We absolutely encourage the community to volunteer inside the schools. Especially the reading programs! A teacher can only listen to so many students and always appreciates having others help out," remarked Amy Ernst with District 518 in Worthington, Minnesota. Giving back can be as simple as lending an ear.

Visit the elderly - Jenna Fehr, a volunteer coordinator at the Gino Merli Veterans Center in Scranton, Pennsylvania mentioned, "you can play BINGO or cards, listen to music, distribute mail, escort residents in wheelchairs, or simply have a conversation. It all makes a big difference. Volunteers show our residents that someone still cares about them and they are regarded as real friends who are not alone."
This list is meant to be a catalyst, showing you that there are tons of ways to demonstrate how thankful you are, not only to the terrific organizations credited above, but to places in your own community. The best thing to do, is call or email the group and ask to speak with a volunteer coordinator. This person will know lots of ways for you to express your gratitude.

Also, there are a lot of excellent ways to show your gratitude by spending just five minutes giving back. Head over to Create The GOOD's "How-to" web page for ideas.

It's my hope that when Thanksgiving comes around, you'll have lots to be thankful for, and by giving back you'll give others a reason to be thankful too. Thanksgiving cheers!