A Recipe for Success: Cookies and Second Chances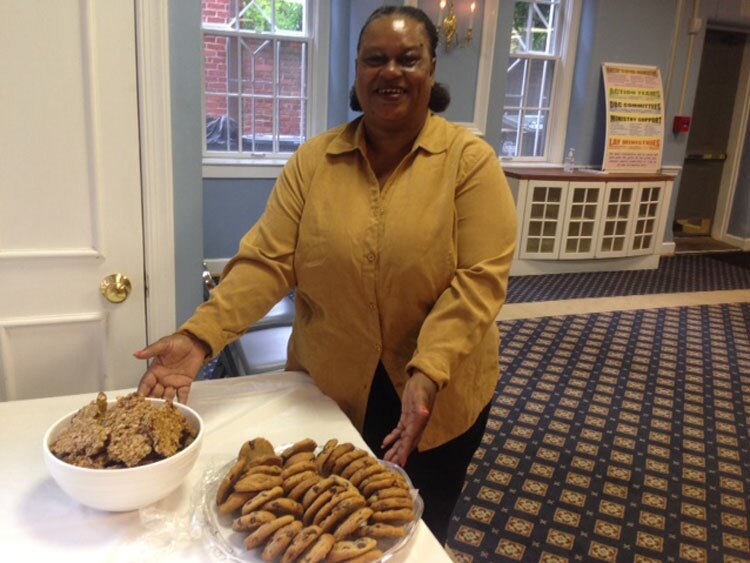 Mary Jane Ward is receiving a very special present on her 55th birthday — a graduation certificate from Together We Bake (TWB), a nonprofit that teaches life and culinary skills to women who need a second chance. Once homeless and despondent over her future, Ward is excited to see where her new skills in baking, food safety and customer service, along with her ServSafe certification, will take her.
All 12 women who started the eight-week course completed it, and about 75 friends and family are expected to attend their graduation. As I set up the tables and food in the conference room of the Downtown Baptist Church in Alexandria, Va., I watch proud moms, spouses, kids and TWB alumnae arrive and sample the fabulous granola handmade by the new graduates.
Get the latest on where AARP stands — AARP Advocacy Newsletter »
The women are ecstatic. Eight weeks ago they were strangers, transitioning from homelessness, recovering from addiction, reintegrating after a prison term, or struggling as a new, overwhelmed immigrant. Now they are family.
"We relate to a lot of things," Ward says, describing the depression and feeling of uselessness many of the women shared. "I don't want to feel that way because I know I can contribute."
As commencement begins and I become the official photographer, I witness the intimacy these women share. As each graduate's name is announced a TWB staff member (and alumna) takes the microphone, looks the new graduate in the eye and tells her what she loves about her. I hear stories of specialness, family, love and second chances. Hugs, kisses and tears flow freely.
"The hope you passed on to me I will pass on to someone else," new graduate Hannah Teklu promises the crowd.
Founders Tricia Sabatini and Stephanie Wright are part of the family, too. They try to keep in touch with each of their students once a week. "We are all more alike than we are different," Sabatini says. "We're all dealing with issues. No matter what family you're born into, you can have the same background."
Contact AARP Foundation's Housing Solutions Center for free foreclosure prevention counseling »
After the last graduate walks across the stage, Wright sends her new alumnae off into the world. "Stay strong," she challenges them. "You're worthy." Finally, and perhaps most importantly, she advises, "Depend on each other."
Photo: Jane Hess Collins
Also of Interest

See the AARP home page for deals, savings tips, trivia and more.