AARP Recognizes Power of Volunteerism During National Volunteer Week
By Jen Martin , April 24, 2013 12:00 PM
This is a guest post by Nancy LeaMond. Nancy, the Executive Vice President of AARP's State and National Group, leads government affairs, public education and integrated legislative and educational campaigns and volunteerism and service for AARP's social change agenda. Nancy also has responsibility for AARP's state operation, which includes offices in all 50 states, the District of Columbia, Puerto Rico and the U.S. Virgin Islands.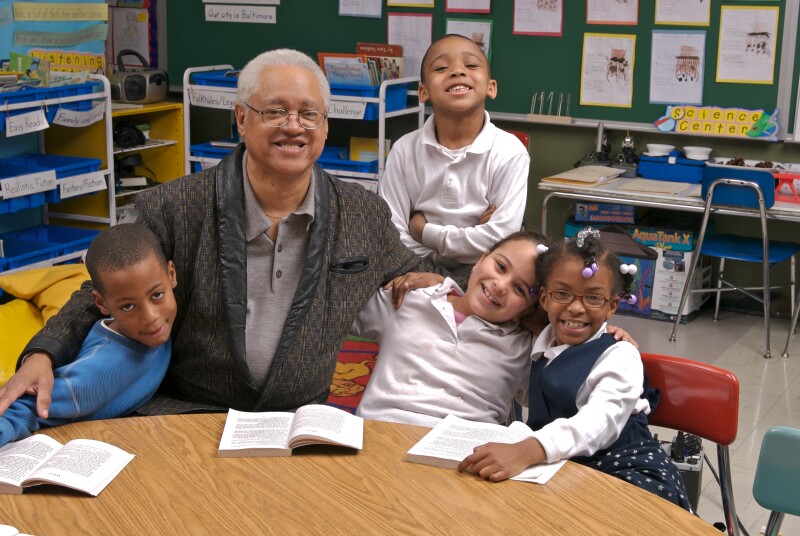 With National Volunteer Week upon us, it's a great time to recognize the significant contributions that volunteers make to society. At AARP, we see the power of the volunteer firsthand - we work with millions of volunteers and engaged citizens who suit up every day to help people 50+ turn dreams into real possibilities, to strengthen communities and to fight for issues that matter to families.
For over 55 years, AARP has been tapping the brains of people who are willing to share their time and talents to improve the lives of people 50+ and their families. Our volunteers help people save money on their taxes through the AARP Foundation's Tax Aide program. They save lives through AARP Driver Safety, the nation's largest volunteer-run driver safety program. They make their voices heard in Washington, DC and in state capitols across the country on issues like Medicare, Social Security, and home energy costs. And they work closely with our AARP teams in all 50 states, Puerto Rico, the District of Columbia and the Virgin Islands to protect people from scams and fraud and make communities better for people of all ages. From our all-volunteer Board of Directors to our volunteer State Presidents to our advocacy activists, volunteers are at the heart of AARP and our social mission.
Related: Creative Ways to Thanks Those Who Serve - National Volunteer Week
And there are so many people who give back to the community in their own way, which has a tremendous impact - the Corporation for National & Community Service estimates that the economic value of volunteer contributions was $171 billion in 2011. In fact, nearly three quarters of AARP's 37 million members volunteer and provide their unpaid time, experience and skills to causes they believe in. That is why we launched Create the Good, to help people find volunteer opportunities close to home.
The work that AARP does on behalf of people 50+ and their families simply could not be done without the powerful fuel and energy of our volunteers. I hope you will join me today and every day in noticing the many ways our neighbors, family and friends give of themselves to make life just a bit better for all. This week, we honor these folks and the work they do to make our world a better place.
Also of Interest

Join AARP: Savings, resources and news for your well-being
See the AARP home page for deals, savings tips, trivia and more