Drive to End Hunger Makes First Donation to Second Harvest Food Bank of Central Florida
By Jen Martin, February 17, 2011 09:46 PM


As race fans everywhere prepare for this weekend's Daytona 500, Drive to End Hunger kicked off the race season Thursday morning with a major donation to Second Harvest Food Bank of Central Florida. Working with Feeding America and Winn-Dixie, DTEH presented the food bank with $10,000 to help feed hungry seniors in central Florida. Additional donations are being collected at the "Winn-Dixie Winner's Circle," a food drive at central Florida Winn-Dixie stores that continues through Sunday.


Because Second Harvest Food Bank is able to leverage each dollar of cash donations to provide nine dollars' worth of food to hungry Central Floridians, the contribution will provide $90,000 in value to hungry Floridians. You can read more of the story HERE.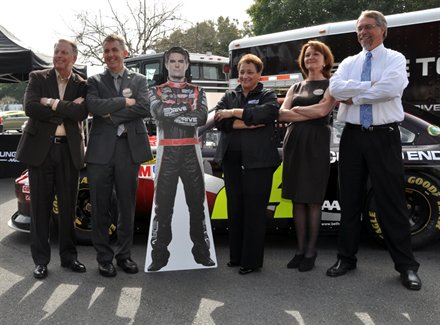 In addition, it was announced earlier today that the Daytona International Speedway will donate all extra food items from the 53rd Annual Daytona 500 to the Second Harvest Food Bank of Central Florida. "This donation is a great opportunity to help people who are struggling in the Daytona area and to build momentum for Drive to End Hunger as we take the 24 car around the country this season," said Jeff Gordon, four-time Sprint Cup Series Champion. You can read more about the announcement HERE.

If you want to know more about Drive to End Hunger follow them on Twitter at @Drive2EndHunger or like them on Facebook.