Drum Majors Award for Service: "Honoring Women of Service Across the Generations"
By Jen Martin, February 29, 2012 11:48 AM
Deborah Stiller is the AARP Experience Corps District of Columbia Branch Director. She has been responsible for the re-launch of Experience Corps in Washington, DC. Before coming to D.C., Ms. Stiller served as the Associate Director for the Experience Corps program in Baltimore City.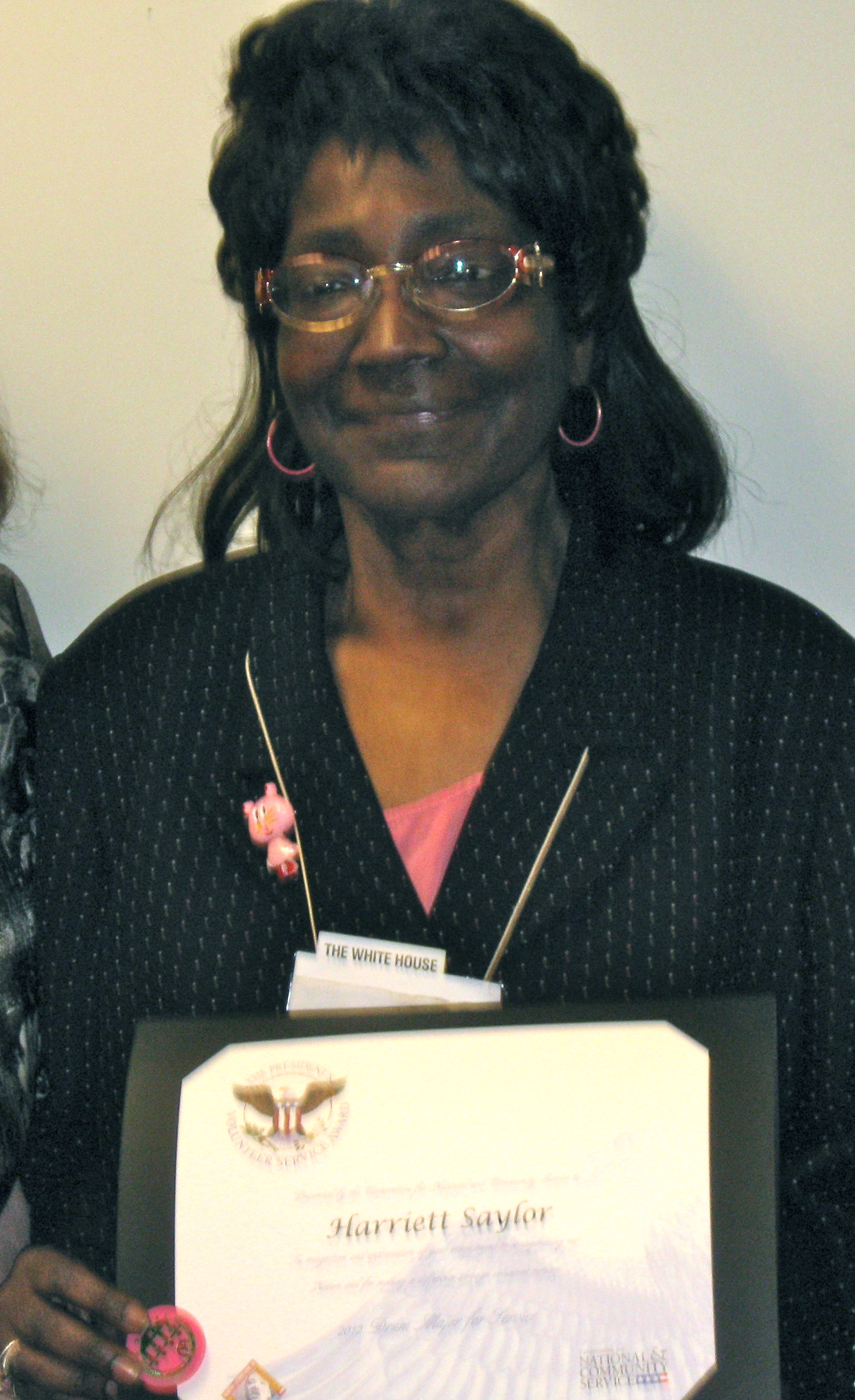 At AARP Experience Corps, we're proud of our volunteers. So we really like it when they get the extra recognition they deserve for their service.

AARP Experience Corps' very own Harriet Saylor was just honored by the Corporation for National and Community Service's (CNCS) chapter of Blacks in Government. Harriet received one of the CNCS's Drum Majors Award for Service at the organization's Black History Month program on Tuesday, February 28 th. That program highlights the civic service and leadership of older African-American women.

In addition to Harriet, awardees included Cheryl Christmas from the United Planning Organization, Foster Grandparent Program; Maybelle Bennett from Howard University Community Association's Jump Start; and Bessie Rucker from the University of the District of Columbia's Senior Companion Program.

Harriet Saylor has devoted decades quietly and tirelessly serving her community. She began her service career as a VISTA Volunteer in the 1970s. Since then, she has worked in various capacities with children. In May 2011, Ms. Saylor received an Award of Excellence from the Prince George's County Executive for "extraordinary dedication to volunteer service" through the Senior Corps Program in Maryland.

Ms. Saylor currently serves as an AARP Experience Corps tutor at Orr Elementary School, where she works in a third grade classroom assisting children to achieve higher levels of literacy. She previously served with Experience Corps from 2006 to 2009. Ms. Saylor put it this way: "Both of my parents graduated from college, and I share their belief that education is the best way to improve your life. It's not necessarily how you start... it's how you spend your life, or how you finish. I love reading, I enjoy learning, and I enjoy children. I have been able to use my life skills and experience in the classroom, to make a difference in someone's life. I am committed to helping kids succeed."

We are delighted to celebrate the service of Ms. Saylor and these other remarkable women for their lifelong commitment to helping others.