Hog Riding AARP Volunteer on a Mission...
By AARP Illinois, June 21, 2012 01:36 PM
Hey - greetings from Terri Worman, Associate State Director for Advocacy and Outreach in Illinois.

Question: What do Kegel's Harley-Davidson in Rockford, a royal blue 2012 Street Glide, and the AARP Driver Safety program have in common?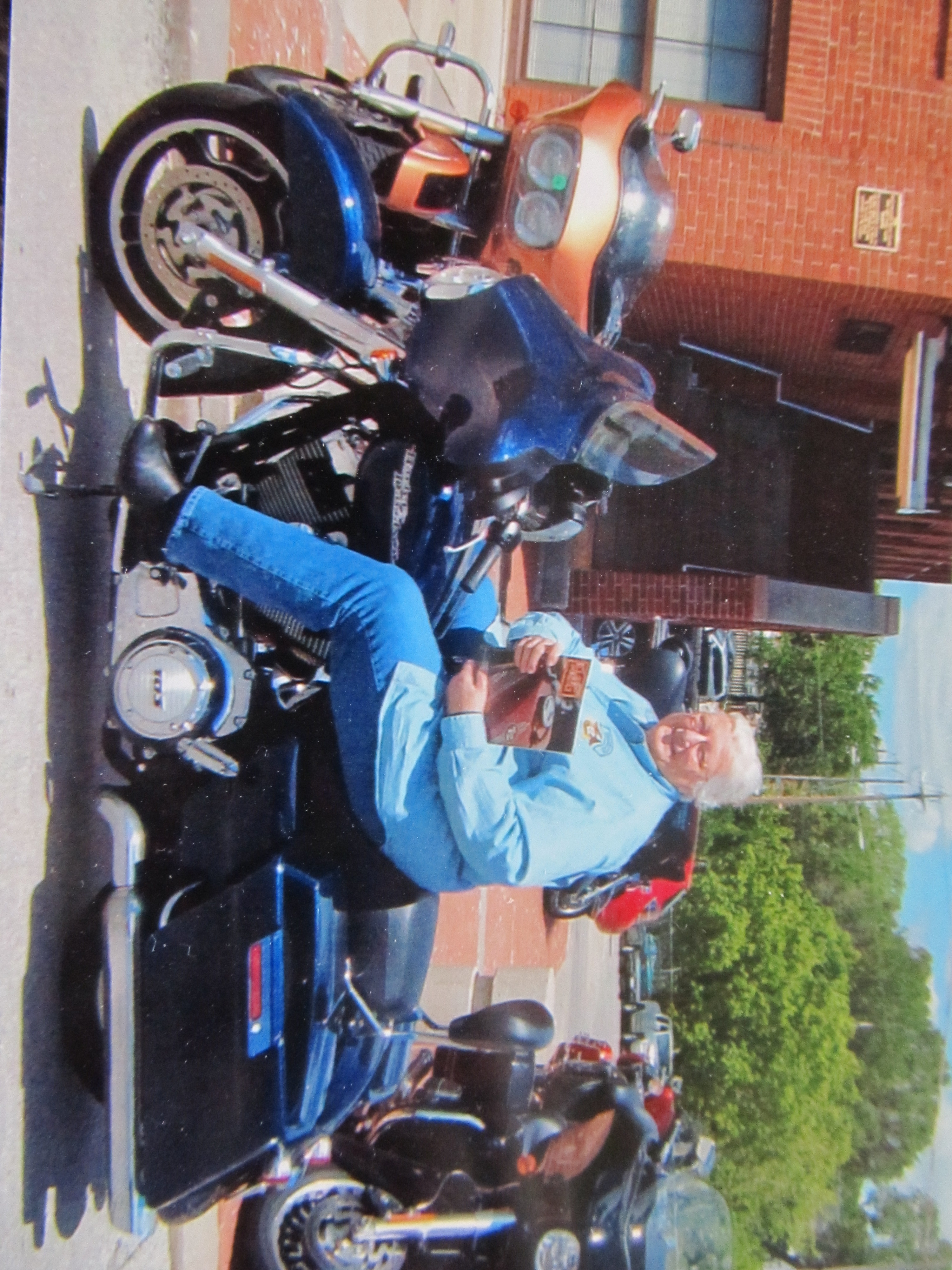 The answer is Illinois' own Driver Safety Zone 5 Coordinator Betty Kraft-Hartman, age 69, from Freeport, IL. Betty has been riding motorcycles since 1978 and has logged 400,000 miles along the way. Her new 2012 Harley Street Glide already has 21,000 miles on it...and will have plenty more throughout the coming months. Betty is currently working on her "A-Z" list of cities and counties - visiting a city and county that begins with each letter of the alphabet. I saw her list...and she's on her way to completing that task with flying colors!! She is a proud member of the Rock River H.O.G. Charter 1104 (Harley Owner's Group).

Betty is passionate about teaching others about road safety, as is evidenced by my conversation with her this week. An AARP Driver Safety instructor, Betty is able to give her classroom participants a biker's eye view of safety when it comes to the "intersection" of cars, trucks and motorcycles. She's also an avid believer in taking advantage of motorcycle safety classes whether you are a beginner or an experienced rider.

When I asked her about Kegel's Harley Davidson Dealership's 100 Anniversary party this Saturday, June 23 in Rockford, she smiled and said, "That's my dealership!" Kegel's is the world's oldest Harley-Davidson Dealership that has been in the same family since 1912! Festivities start at 9:00 a.m. this weekend! You can find more about Kegel's100th Anniversary on their website - and don't forget to check out AARP's Driver Safety classes online or via 1-877-227-7669.

If you are in the Midwest and you see that royal blue Harley Street Glide pass you by, give a wave...it's probably our Betty Kraft-Hartman out on the hunt for that county that starts with the letter Z! Happy riding, Betty!