Horse Sense Volunteering
By Drew Elliot, February 19, 2013 09:00 AM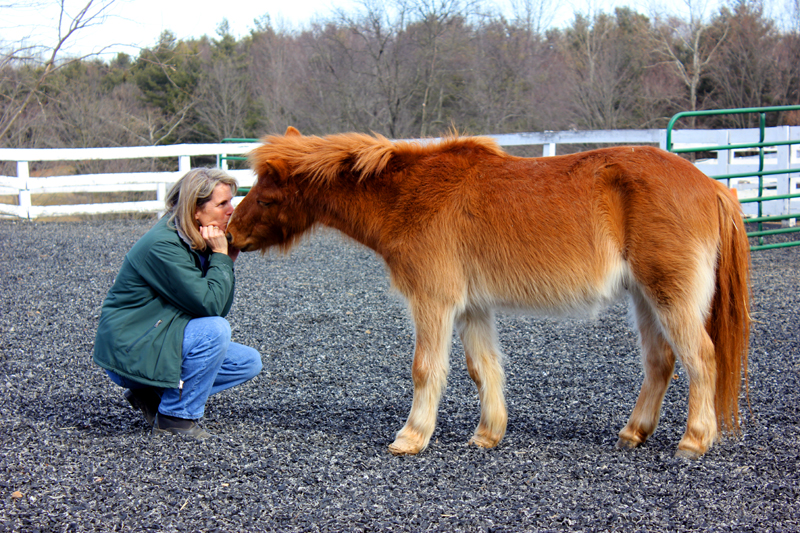 Fran Burns of Baltimore County, Maryland, grew up on a horse farm, riding and showing horses.

She recalls that the only time in her life when she wasn't around horses was during college at the University of North Carolina at Chapel Hill where she studied broadcast journalism.

After many years of working in the world of radio, and later, dental sales, Fran retired in 2006 to her horse farm in northern Maryland where she started volunteering with organizations that were close to her heart -- horse rescues.

She was kindly asked by a friend if she would be willing to help out the Washington County Humane Society with a major equine abuse/neglect case. Approximately seventy-five horses needed food and blankets -- immediately -- so, Fran went about collecting from other horse enthusiasts, and hauled the items over to help the horses in need.

After this case was resolved, and the horses were given new homes, she wanted to continue making a difference and soon connected with two local horse charities: Angel Acres Horse Haven Rescue and MidAtlantic Horse Rescue.

While she has volunteered for almost every job at the sanctuaries (mucking stalls, putting up fencing, fostering new arrivals, etc.), her energies are most often focused on fundraising, marketing, and networking for the organizations.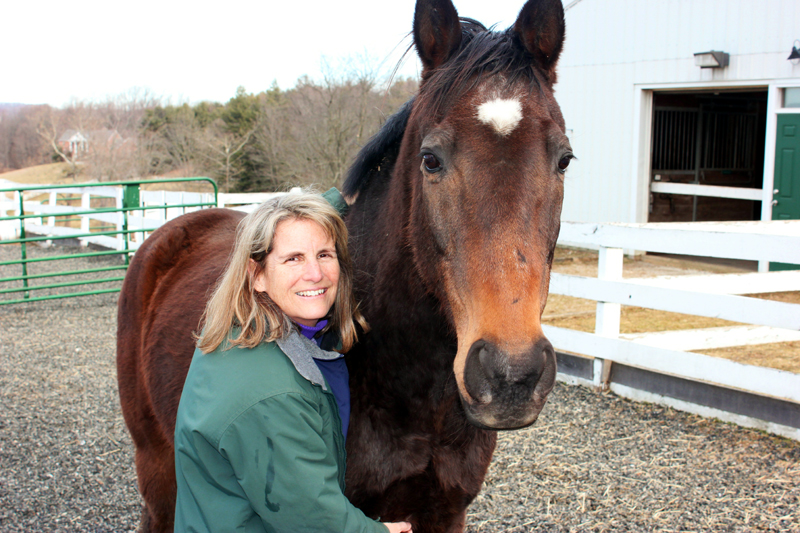 One unique project Fran has worked on is Angel Acres' anti-slaughter, international billboard campaign, to educate the public on a practice that isn't easy to talk about, but is necessary for people to know what is going on and how to help.

"She's indispensable," said Jo Deibel, executive director at Angel Acres, "without Fran the project simply couldn't have taken off!" With her background in broadcasting and sales, Fran knew who to contact and how to get things moving.

Fran's love for these majestic creatures is easy to see and with her years of volunteering alongside other like minded individuals, she has developed a "horse sense" for helping.

Fran's Horse Sense Volunteering:

Set aside a portion of your time each week to volunteer. "It's just as important to give time as it is money. Something as simple as socializing with the animals goes a long way."

Look for small ways to give back. "I cut out feed labels which are each worth a quarter...and the money really adds up over time. Especially when you get your neighbors involved."

Having the right reasons to volunteer are key. "Volunteer because you really care about the cause -- be passionate -- it makes your message go farther."

Know who you're partnering with. "Take the time to learn as much as you can about the organization you want to work with. While there are a lot of good places out there to help, there are also a lot of bad. Ask around and look for good reputations and accreditations. Doing this will save you a lot of trouble down the road."

Find outlets that let you pay it forward. "Dustin's Dreamer, a horse I rescued, was too slow to race but could still show. He has become a role model to other race horses and for every blue ribbon he wins, twenty dollars is donated to a fund to assist other horses in need."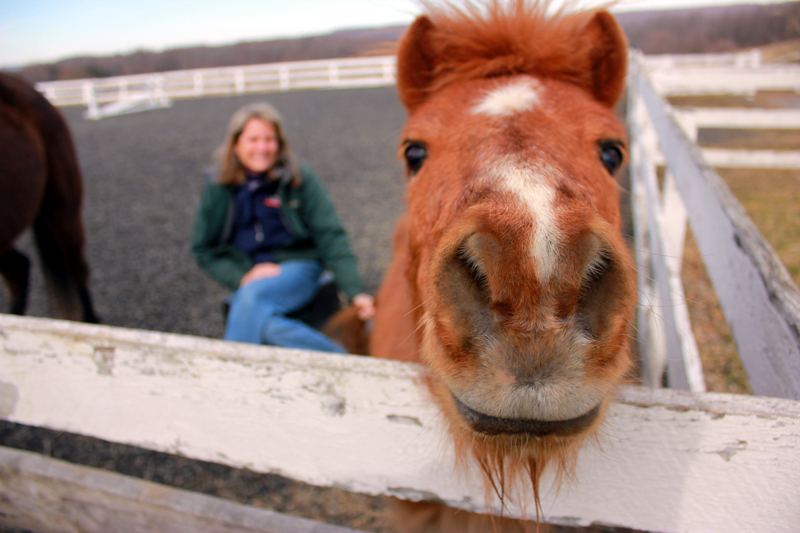 Through it all, Fran knows she's actually making a difference in the lives of horses and their owners.

She sums it up by saying, "the feeling I get from the horses I've helped -- simply rewarding."

There is a lot of need in communities across the country to help out with animals. If you'd like to get involved, search through Create The Good's volunteer opportunities or look for verified Global Federation of Animal Sanctuaries to contact.

Photos by Drew Elliot