Provide a Mentor for a Child Through Giving Tuesday
By Jen Martin , November 26, 2012 12:24 PM
This is a guest post by Deborah Jaquith of the AARP Experience Corps Program.
Everyone's heard of Black Friday and most have heard of Small Business Saturday and Cyber Monday, but what about Giving Tuesday? We spend so much time around Thanksgiving shopping for Christmas. What about "shopping" online to invest in the work of the many nonprofits who give every day to others? After all, isn't that what the season is all about?
Giving Tuesday is a campaign to create a national day of giving at the start of the annual holiday season. The goal is to celebrate the work of nonprofits and encourage charitable activities that support those organizations.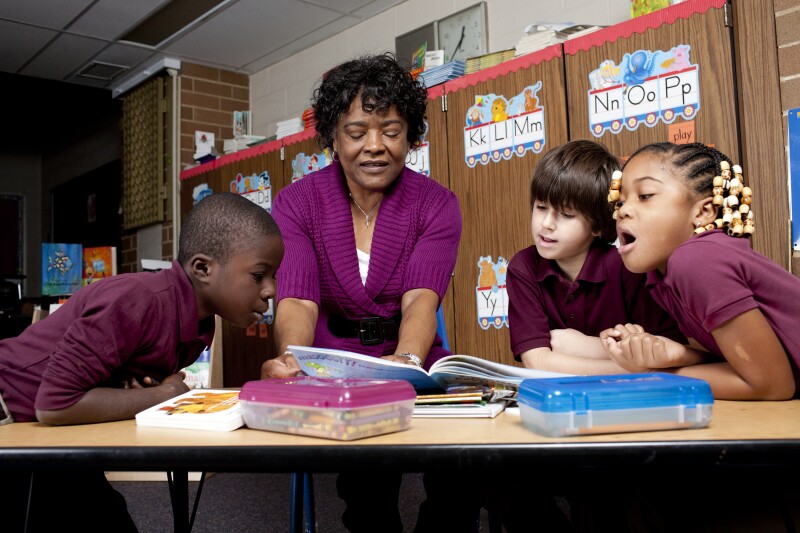 In this, the first year of Giving Tuesday, AARP Experience Corps has joined over 2,000 other groups to help spread the word about the importance of working with nonprofits to further their work in communities throughout the country.
Tomorrow, we'll be reaching out to fans and followers on social media; raising awareness about the value of our evidence-based tutoring and mentoring program, which guides low-income children in kindergarten through third grade on the path to reading proficiency.
AARP Experience Corps's approach is simple, but effective: older adult volunteer members are trained and deployed to high-need public elementary schools, offering small group and one-to-one tutoring that builds literacy skills for kindergarten through third grade students identified as in need of intervention.
And our methods get results. Students who spend a year with our mentors increase their reading proficiency by an average of 60%. And kids who can read are far more likely to graduate from high school.
So, when you're thinking about what to give for the holidays, we're asking you to consider giving to a nonprofit. There are many, in addition to Experience Corps, who will use your gift wisely. To learn more about Giving Tuesday and AARP Experience Corps, visit us here. For more information on what it's like to be a volunteer for Experience Corps, be sure to read Robert Hodder's blog.
Robert Hodder is blogging about his first year as a volunteer with AARP Experience Corps, helping kids in a Washington, D.C. elementary school with their reading skills. AARP Experience Corps will be expanding into its 20th city, Chicago, in the 2013-14 school year and is in the process of recruiting volunteers. You can also follow Robert and his experiences on Twitter. For information on how to volunteer, please contact Patrice Gerideau at pgerideau@aarp.org.
Photo credit: ©Eli Meir Kaplan