Questions to Ask Before You Take a Volunteer Vacation
The recent disasters in Haiti, Chile, China, the Gulf Coast, New Zealand and now Japan, are vivid reminders of the need for volunteer assistance, both in the U.S. and around the world. So why not lend a helping hand on your next vacation?

An alternative to the standard vacation, a volunteer vacation can allow travelers to make a real difference and take home a lifetime of memories. Not all volunteer vacation opportunities are tied to a tragic event. There are programs year-round for do-gooders who want to give back while learning first-hand about the communities they are helping.

But before deciding upon a volunteer vacation, it's important not only to do your research, but also to have a good idea of the type of work you are interested in doing.

Here are a few questions you should ask yourself before going: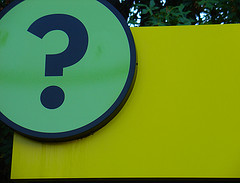 1. How many days am I willing to commit to work?

There's a big difference between donating a few hours of volunteer work on your vacation and dedicating an entire trip to a volunteer project. Figure out your ideal balance between labor, relaxation and sightseeing -- and don't be afraid to ask the sponsoring organization questions about how many days and what hours you are expected to work.

With Habitat for Humanity's Musicians Village in New Orleans, volunteers are welcome to work one-day shifts, so you can fit a day of volunteering into your vacation. Programs like Earthwatch Institute involve longer-term, more intensive expeditions along with lectures and educational programming. Globe Aware tends to incorporate more cultural excursions and sightseeing into its volunteer programs.

2) Is my program reputable?

When researching a volunteer organization, find out if they already have a presence in that destination, and for how long. This is particularly important in disaster-ridden countries like Haiti--although there are many well-meaning groups out there, some can do more harm than good by showing up without having any familiarity with the area.

You want to work with an organization that already has contacts on the ground and knows the lay of the land. Ask what the program's short, medium and long-term goals are. The more clearly defined the plan, the more they can assign specific roles and prepare.

Don't be afraid to ask to speak with former volunteers about their experience, and what they liked and didn't like about the program.

Unfortunately, there is no accrediting body that can vet organizations for you. However, a helpful resource is CharityNavigator.org, which evaluates how much of the organization's money goes toward programs versus administrative costs.

3) What kind of work is right for me?

There is more than one way to serve, so don't feel as the only jobs out there are digging trenches and building houses. If you're not in top physical shape, don't worry. Communities need coordinators, organizers and experts to share their knowledge. Just be sure to do your homework and find a program that fits your strengths and it will be a win-win situation for all.