Resale Store Volunteering: Great Fun, Great Causes
When Joan and John Vatterott retired to Naples, Fla., nearly 10 years ago, they volunteered with the Guadalupe Center, a nonprofit that supports 1,100 children in the nearby town of Immokalee, a low-income community with one of the largest populations of crop pickers in the country.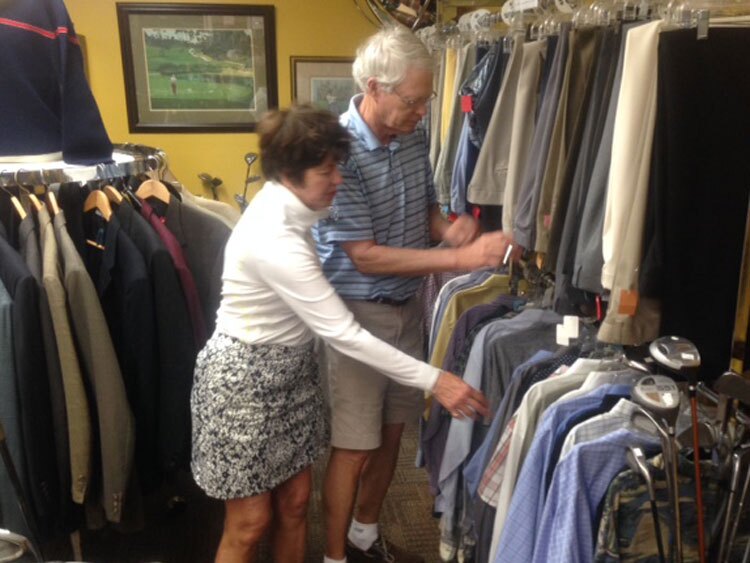 The Vatterotts started English-speaking classes for the workers, who are mostly Hispanic, Haitian and Mayan Indian. John also helped start the Tutor Corps program, which pairs high school students with mentors and pays them to tutor elementary school students. High school graduation rates have soared from 50 percent to 100 percent for the students in the program, and more than 90 percent complete college.

Yet Joan knew there was more to do. Ultimately she combined her love of service and bargain shopping to help launch the Guadalupe Center Resale and Consignment Shop, where 100 percent of the proceeds return to help the children.

Find Volunteer Opportunities at Create the Good »

As I enter the resale shop I notice a large television playing a video loop of the Immokalee kids. The Vatterotts introduce me to the store manager, Kat McNabb, a self-described "thrift shop queen" who leads me to the back room overflowing with donated clothes, furniture and accessories. I see an unpriced, brand-name leather handbag that retails for $300. She hands me a pricing gun and tells me to price a box of assorted kitchen gadgets between $1 and $4. I shoot out the sticky labels like a kid with a cap gun, then realize I had set it up incorrectly. I peel the stickers off and start over.

My next task is to price a pile of leather and canvas walking shoes, all size 8 narrow and nearly brand new. A few have price tags and tissue paper stuffed inside them. I get it right this time, pricing the shoes at $25 with a silver marker, while McNabb speaks to someone about donating a Lexus.

Each day eight volunteers greet customers, sort, clean and inventory donations, handle money, hang clothes and stage furniture. They wave and hug each other goodbye at the end of their shift. This is a happy place to work.

Meanwhile, Joan looks around and is pleased with the store as well as its volunteers and purpose. It's the perfect place for an older adult to volunteer, she says. And maybe score a deal or two along the way.

Photo: Jane Hess Collins

Also of Interest



See the AARP home page for deals, savings tips, trivia and more.