Stamp Out Hunger Tomorrow!
By Jen Martin, May 13, 2011 10:00 AM
As you head to your mailbox tomorrow morning, don't be surprised if you see bags of food crowded around your neighbor's mail post. Tomorrow is Stamp Out Hunger, the nation's largest single-day food drive.

Today there are 51 million people who don't have the food they need, including more than 6 million older adults. And tomorrow, you can help by teaming up with the AARP, the AARP Foundation - through the Drive to End Hunger, and the National Association of Letter Carriers in stopping hunger in its tracks.

Here's how you can help: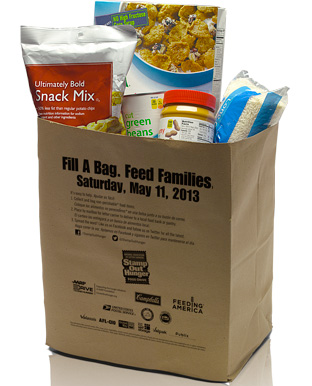 If you haven't received a bag from your postal carrier, you can use any old bag.
Place non-perishable food products in a bag - things like canned meats and fish, canned soup, juice, pasta, vegetables, cereal and rice. The postal carriers will not accept expired items or items in glass containers.
Leave the bag by your mailbox on Saturday, May 14th before your usual delivery.
Your letter carrier will pick it up and deliver it to a local food bank or pantry.
So what do you think? Are you in? Can you spare a few cans of peas? How about tuna or rice? It feels good to help others, and the Postal Service is making it easy for everyone to make a difference by picking up the bags.
You can learn more about hunger in your state by clicking
HERE
. And after you've donated those food items tomorrow and you want to continue to make a difference, head over to
Create The Good 
to find volunteer opportunities in your community.