Too Old to Answer JFK's Call? Nonsense!
By Reed Sandridge, January 25, 2012 11:52 AM
Just before 2:00am on a chilly October night thousands of students at the University of Michigan became part of history as the 43-year-old presidential candidate stood on the steps of the Michigan Union and asked if they would embark on a journey that would take them potentially half way around the world to give assistance to underdeveloped nations and their people. John F. Kennedy was of course introducing his new international service organization that would later become the Peace Corps. Just having celebrated its 50 th anniversary last year, the organization to date has sent more than 200,000 Americans to more than 139 countries.

I often wish that I had answered President Kennedy's call and applied to be a Peace Corps volunteer. But I seem to have missed my opportunity, or have I?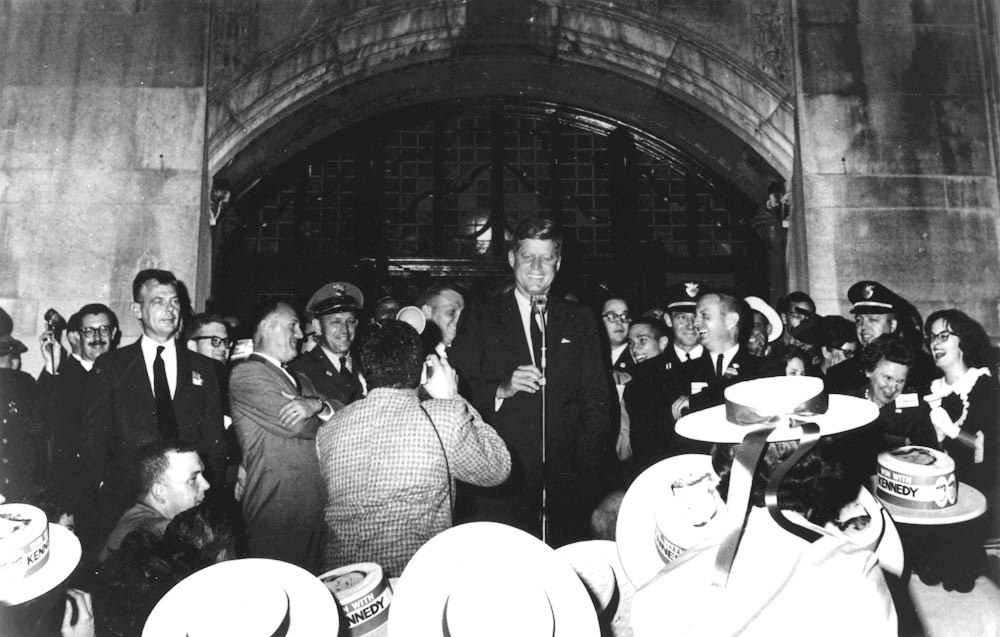 Actually the Peace Corps reports that more than 5% of their volunteers are 50+ and that number continues to grow. As we prepare to have the greatest population of retirees ever alive, a two-year volunteer commitment might be a nice transition between the traditional work-life and retirement. What makes this demographic so attractive to the Peace Corps is their experience. From carpentry to business to education, a variety of careers provide valuable skills for volunteer posts. Lilian Carter, mother of former President Jimmy Carter and a registered nurse by trade, served in the Peace Corps at age 70. "It transformed not only her but also the rest of the family," the former president said in an interview.

Now if you are sitting and home and starting to envision a two-year stint on a sandy white beach where line caught fish and refreshing drinks are served up by white-linen clad waiters, you might want to rethink this. "It's not luxurious," says Margaret Pratley a retired school teacher who recently finished her third assignment at the age of 81, "but it is possible."

And although you will be giving back, you might just find yourself receiving more than you bargained for. "Volunteerism is the best gift that anybody can give to him or herself," explained Joyce Alphonso a former healthcare worker who served in Guyana. "You learn a lot you. You think you are coming to help but you are the one getting all the help."

You may still think that you are not a good fit for such an adventure. Despite the statistics perhaps you still believe that this is something for your children or grandchildren. Well Mary McCoy who spent two years in the South Pacific islands of Tonga disagrees. "I'm getting a lot more than I would have if I were in my 20s," she reflected. "Getting two of the most fun years of your life in your late 50s, I didn't expect that."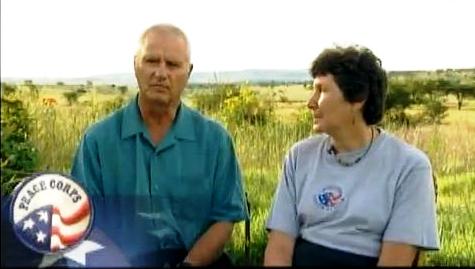 You will want to do your homework before you apply for a spot. Do I have to pass a physical? How can I apply with my spouse? Should I be anxious about learning the local language? All these questions and more are addressed in their handy Frequently Asked Questions resource that specifically addresses common questions that older volunteers may have.

"If you are in reasonably good health do something positive," says Tom Nagle who taught HIV and AIDS treatment and prevention with his wife in South Africa. "Forget the golf game. You can always come back to that!"

To learn more about the Peace Corps 50+ program, visit their interactive website.

Images courtesy of www.peacecorps.org