Would You Volunteer For a Klondike Bar?
By Jen Martin, March 1, 2011 05:16 PM
This is a guest post by Stephen Anfield. Stephen is currently working as the Benefits Outreach Project Coordinator at the AARP Foundation. He organizes the Benefits Access QuickLink volunteers and National Call Center.

It's no secret that people love incentives. If you've ever watched a television game show like Wipe Out, you've seen that people will put themselves through the wringer just for the chance to win BIG. While some people do it for the money, others are content with simply having their 15 seconds of fame.

If you're looking for a great way to help others without the risk of public humiliation (and physical pain), there are several organizations that will reward you for doing much cooler (and safer) things... like volunteering in your community. Last year, Disney launched an initiative to encourage 1 million people to volunteer in their communities called " Give A Day, Get A Disney Day." When someone volunteered at a participating non-profit organization, they received one ticket for general admission at a Disney Theme Park. How's that for an incentive?

If you missed out on the opportunity, it's okay! Several organizations currently offer some totally stellar incentives for people giving back. Take a look:

Volunteer Match

VolunteerMatch strengthens communities by making it easier for good people and good causes to connect. The organization offers a variety of online services to support a community of nonprofit, volunteer and business leaders committed to civic engagement.

Newman's Own recently announced a partnership with VolunteerMatch called " Nourish the Good." When you sign up for a participating volunteer project (and there are TONS), you'll receive a $3.00 coupon that you can use on any Newman's Own product! In addition to that, in support of National Volunteer Week (April 10-16, 2011), Newman's Own will provide a free product voucher for each new volunteer who commits to make a difference in 2011!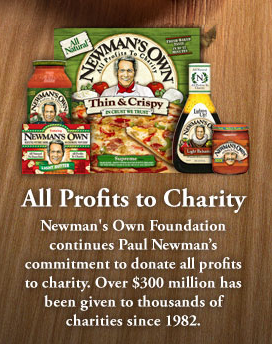 CrowdRise

Crowdrise is about raising money for charity and having the most fun in the world while doing it. Crowdrise is way more fun than anything else aside from being all nervous about trying to kiss a girl for the first time and her not saying something like, "You've got to be kidding me."

With a tagline like, "If you don't give back, no one will like you," how could not like CrowdRise?! This is a great platform because you create your very own fundraising project! You pick the cause you'd like to support, and then you share it up on Al Gore's online real estate (the internet). As for the incentives, you gain points for a variety of tasks including: getting votes for your project, raising money for charity, giving to other projects, and other FUN tasks.

Prizes range from a super cool (and blinged out) bike similar to the one Napoleon Dynamite had in the movie (not exactly, but... it's a Puma Pico Bike... so it's much cooler) to CrowdRise apparel. Not only will you be doing good things for charity, but you'll be the best-dressed kid (or adult) on the block! If that's not the epitome of the bees knees, I don't know what is (just kidding. I actually do).

HandsOn Network: Follow the Leader

HandsOn Network, the volunteer-focused arm of Points of Light Institute, is the largest volunteer network in the nation and includes more than 250 HandsOn Action Centers in 16 countries.

The other epitome of the bees knees an initiative of the HandsOn Network called "Follow the Leader." The HandsOn Network is challenging individuals to create their own service projects and document the adventure every step of the way. Winners are chosen monthly based on the impact of the project, and get this... participants have a chance at winning an all-expense paid "volunteer vacation" for two to the Philippines!

The organizations above offer individuals fun and innovative ways to give back, so which one will you choose? Are there any other organizations offering incentives for volunteers? Feel free to share!