Best Grownup Flicks at Toronto Film Festival
By Bill Newcott, September 15, 2014 05:42 PM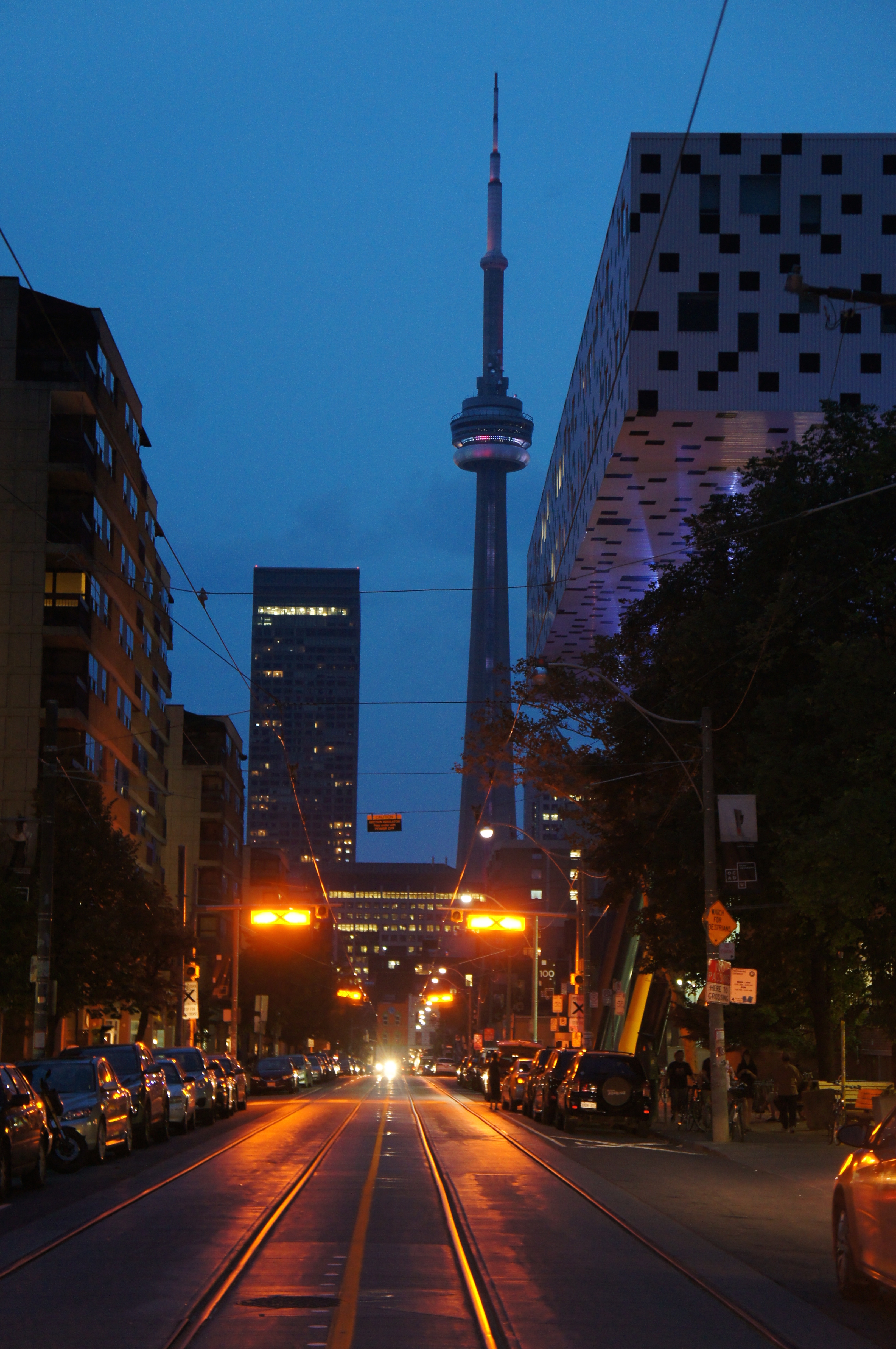 Every September, the center of the movie world shifts from Hollywood to Toronto, where the Toronto International Film Festival (TIFF) showcases films ranging from small indie flicks looking for distributors to studio blockbusters making a big splash before they arrive in theaters.

Crowds mob the streets of the city, jockeying for glimpses of their favorite stars and directors. Movie lovers line up for hours, hoping to nab one of the few remaining tickets for a new film. And show-biz writers from around the world lurch to their feet at press conferences, dying to pose their incredibly insightful questions to some of the world's most famous celebrities.

>> 10 Essential Boomer Movies

The first thing you must do at TIFF is get used to the sometimes suffocating crowd madness. As you'll see here, filmgoers rush from one screening to another, jam every restaurant in a five-block area and stop every few steps to take in the kaleidoscope of stuff going on:








And then, of course, there are the movies. Your intrepid Movies for Grownups reporter, in Toronto for much of the festival's 10-day run, brought back this official MFG scorecard:






The Drop
James Gandolfini, in his last film, goes out the way we remember him best: as a conflicted crook you would love but could never trust. Director Michaël R. Roskam recalled what a privilege it was to work with the actor. ( FULL REVIEW HERE)






The Equalizer
Denzel Washington is steel-eyed perfection as the ex-CIA guy who now devotes himself to extracting ordinary people from extraordinary trouble. Clearly the start of a series, this one finds our Denzel battling a crew of Hollywood's villains du jour, Eastern European gangsters. Denzel and director Antoine Fuqua answered my burning question: Why do directors keep using that now-obligatory shot of the hero calmly walking away from a fiery explosion?

>> Get entertainment and dining discounts with your AARP Member Advantages.






Goodbye to Language (3D)
As confounding as ever, 84-year-old French film legend Jean-Luc Godard continues to delight his faithful and infuriate his detractors with seemingly random shots, out-of-context dialogue and nearly indecipherable plot lines. This time the director of such classics as Breathless and Alphaville works in 3D, but don't expect Hollywood's customary comin'-atcha 3D stunts. Love him or hate him, Godard uses the technology in ways no one ever has.






Hector and the Search for Happiness
Simon Pegg gives a warmly comic performance as a psychologist who quits his practice to travel the world searching for the secret of happiness. Christopher Plummer has a small but powerful role.






Love & Mercy
John Cusack is excellent as an older Brian Wilson, and Paul Dano is devastating as the younger Wilson. Not only does Dano resemble Wilson, he has the same painfully vulnerable quality about him. The inclusion of so many happy, sun-drenched Beach Boys tunes on the soundtrack makes Wilson's story that much more heartbreaking. I was in Toronto for five days watching movies from dawn 'til midnight; Love & Mercy is the only one that made me cry.






Men, Women & Children
Adam Sandler, Jennifer Garner and a massive cast of co-stars figure in Jason Reitman's cautionary tale — funny, but in a melancholy way — about how the Internet is screwing up our sex lives (and, indeed, our lives in general). See it, then trash your laptop. At the TIFF press conference, Sandler told us why he almost declined the role of a father who's addicted to online porn.






My Old Lady
A splendid, finely focused comedy-drama about a down-on-his-luck American writer (Kevin Kline) who inherits a Paris apartment — only to find it occupied by an old woman (Maggie Smith) and her daughter (Kristin Scott Thomas) — who, according to French law, can stay there until the old lady dies. The ads make it look madcap, but the tone grows more serious as the film moves on. CLICK HERE to hear Kline talk about working with the legendary Dame Maggie.






Ruth & Alex
Morgan Freeman and Diane Keaton are as lovely a pair as you'd expect in a meandering little tale about a long-married couple who want to age in place at their Brooklyn walkup. The two looked terrific on the TIFF red carpet.






Saint Vincent
Bill Murray and Melissa McCarthy give the performances of their lives in the story of a cranky Long Island old guy who befriends the lonely little boy next door. At the TIFF press conference, Murray talked about basing his partly on his grandfather and partly on his brother, actor Brian Doyle Murray. (He also happily indulged my request for a Brian Doyle Murray impersonation.)






This Is Where I Leave You
A wonderful cast assembles for the story of brothers (Jason Bateman, Adam Driver and Corey Stoll) and sister (Tina Fey) coming home to spend a week with their mother (a radiant Jane Fonda) after their father dies. Surprisingly, director Shawn Levy had Fonda audition for the role — something she was glad to do, the icon told us at the TIFF press conference.






While We're Young
Ben Stiller and Naomi Watts are so blinded by their desire to be accepted by their new 20-something friends (Adam Driver and Amanda Seyfried) that they can't see the kids are using them. The story gets a bit hung up in the details of documentary filmmaking (Stiller's line of work in the film), but the performances are great, notably Charles Grodin as Stiller's much-more-successful father-in-law.



Photo: Bill Newcott



Also of Interest



See the AARP home page for deals, savings tips, trivia and more