Paul Williams "Alive" and Kicking at the Movies for Grownups Film Festival
By Bill Newcott, September 23, 2012 12:21 AM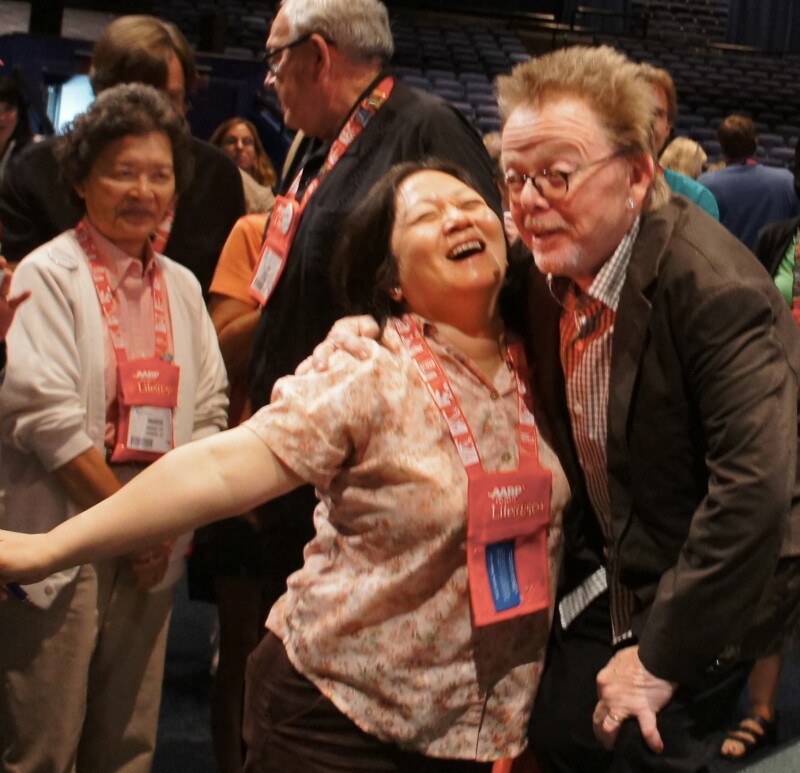 There are two types of famous people: There are the Snookies and the Kardashians, whose fame is, perversely, the result of being famous. Then there are the Billy Crystals and the Paul Williamses, whose fame comes layered with affection, because of the ways they've touched our lives.

Billy I wrote about last night; today Paul came to New Orleans for a screening of his new film, Paul Williams Still Alive, the final event in this year's Movies for Grownups Film Festival. The 500 or so lucky people who shared this special time first watched the film-a funny, tearful portrait of a star who had it all, lost most of it, and is now happier than he's ever been in his life-and then greeted Paul in person with a standing ovation that swept over the stage like a warm tropical tide.

Paul Williams Still Alive is a most unusual documentary. It begins with writer/director Stephen Kessler confessing he'd thought Williams was dead-another star who burned out on too much fame, too much money, too much booze and drugs.

Weirdly, I don't think Paul would argue the basic point-in some ways he was dead, and his withdrawal from the spotlight was his way of ensuring his redemption. He regrouped, spent some time working as a counselor, and rebuilt his life on a more manageable scale.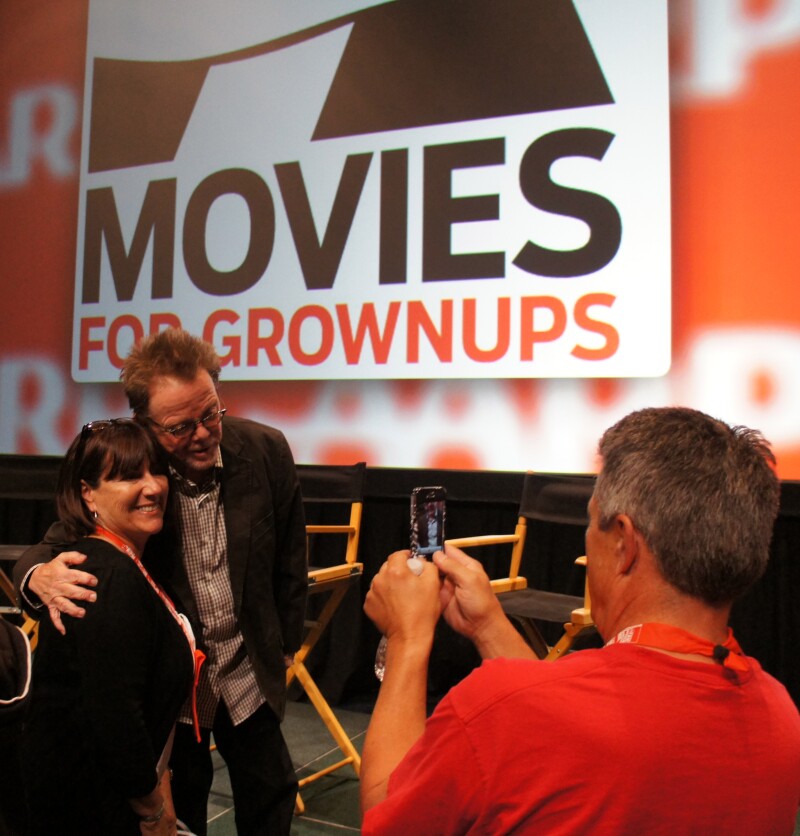 For the film, Kessler followed Paul around the world and into his home. His camera explores the quiet, simple lifestyle of a man who, it should be noted, sat on J ohnny Carson's couch 50 times, costarred in Smokey and the Bandit, and was shot to death by Angie Dickinson on Police Woman.

The relationship with Kessler started out wary, to say the least: Paul confesses he couldn't figure out why anyone would want to make a movie about him. But now there is a warm bond between them. Kessler sat on the stage with us chatting about the film, and every few sentences, when making a point, Paul would lean over and gently rest his hand on the director's arm.

These days, besides performing, Paul is CEO and President of ASCAP, the music licensing giant. Paul turned 72 a couple of days ago, and before our screening, when he was out of earshot, I conspired with the audience to sing "Happy Birthday" to him on a given signal. Precisely on cue, they erupted into song.

Paul was visibly touched. "I hope you paid your licensing fee for that!" he joked. It turns out "Happy Birthday" has been under copyright since the 1930s, and he told the story about the two Sunday school teachers who wrote it (as "Good Morning to All").

Of course, as the guy who co-wrote songs like "We've Only Just Begun," "Rainy Days and Mondays," "Evergreen" and "The Rainbow Connection," Paul knows a thing or two about residuals.

"A few years ago," he said, "Coca Cola used a bit of a song I wrote for the movie Bugsy Malone in a commercial." He began to sing it: "You give a little love and it all comes back to you/ You're gonna be remembered for the things that you say and do."




He smiled. "My daughter went to Smith College. You wanna guess what paid for it?"

I mentioned to him that I like his smile now-not the one he had in the old days, the one evident in too many clips in Paul Williams Still Alive. That was a self-satisfied smile. The one Paul has has now, it seems, is simply satisfied.

"Well, I have my dear Mariana, my wife," he said softly. "I have my children, Cole and Sarah. I have a life I love. And that's where that smile comes from."

I thanked him, and a that moment the audience pushed forward. He could have beaten a hasty retreat, but he stayed put for pictures, for autographs, sometimes for a hug.

Paul Williams was very much alive.



Paul Williams Still Alive can be ordered through ITunes and www.paulwilliamsstillalive.com. Information about theatrical screenings is a the website.