Returning to Work is a Challenge for Caregivers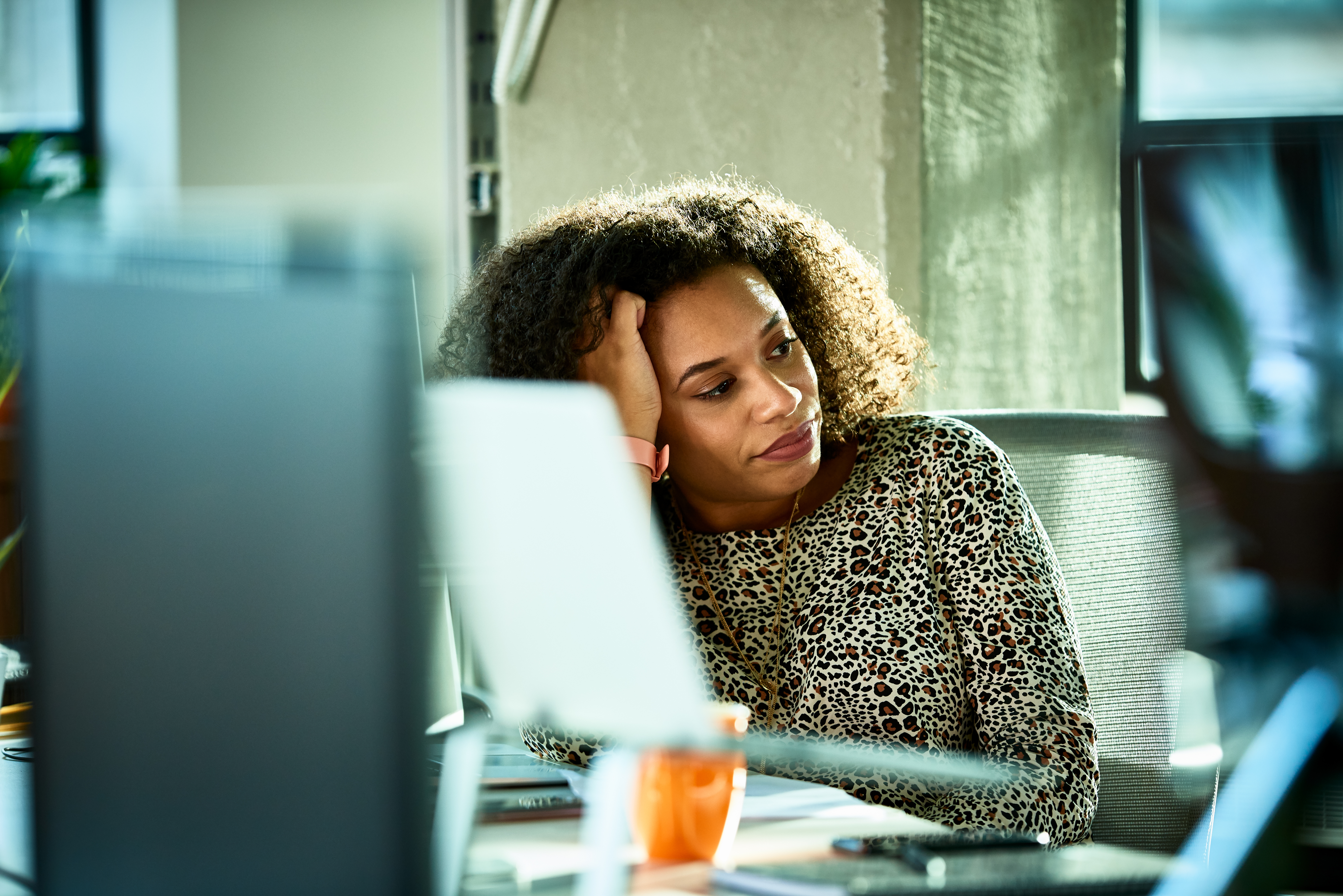 En español | For all that's been said about the pandemic, we should be talking more about its impact on family caregivers – especially caregivers who are now returning to the workplace.

Millions of people fall into this group. Seven out of every 10 U.S. workers provide some form of care, often at personal cost. And now, more than two years into the COVID-19 pandemic, they face new challenges as they increasingly spend more time back in the office.

While many employers have adopted work-from-home arrangements, their rules and expectations vary. It's no surprise that an AARP study found that 75 percent of working family caregivers worry about managing all their responsibilities when they return to the office.

Juggling the duties of caregiving with a paid job can be very, very hard, and we should do more as a society to help. It's vital that we strengthen the care economy, including local services that support hardworking family caregivers, whose numbers are only expected to increase in the coming years.

At the same time, it makes sense for caregivers to do what they can to try and manage the pressures they face. If you fall into this group, here are some ideas to help ease the stress:


Talk to your manager and be aware of benefits that may be available to you. Don't be shy about asking. Flexible working hours, approved telework, and reductions in business travel are among the workplace policies that have become more common since COVID-19 began to reshape the workplace, according to AARP research.
Make use of resources that can help. Caregiving problems can take up precious time – time that a working caregiver doesn't have to spare. But useful resources may be available if you know where to look. You can find free information on a multitude of caregiving topics, along with links to experts, a community forum and support groups, by clicking on aarp.org/caregiving.
Know your skill set – and the value it brings to the workplace. Being a caregiver requires an array of "soft skills," including problem-solving, communication, emotional intelligence, creativity, project and team management, and the ability to take initiative. Thoughtful employers value these skills and do not want to lose employees who have them.

The tension between family caregiving and paid work did not start with COVID-19. Even before the pandemic, 6 out of 10 working caregivers struggled with a time crunch that forced them to go into the office late, leave early or take time off. One in 10 had to leave their jobs altogether.

When the pandemic hit, time pressures only got worse. Family caregivers filled the gap for local services that were disrupted and took the place of paid aides who were no longer available. Eight in 10 working family caregivers said their stress levels had risen during the pandemic, according to a July 2021 AARP survey.

I know it isn't easy, but it's essential that working caregivers maintain a work-life balance for their own health. Caregivers can't provide the best for their loved ones if they themselves are compromised. You can find out if your workplace offers a support group for family caregivers – or consider starting one. Learn about resources and supports in your local community. Digital tools may also provide solutions for getting organized and finding support, such as when a caregiver needs to coordinate meals and help from friends and family. AARP has a recently updated list of handy apps available to peruse.

More than 4 in 10 caregivers who worked from home at least part-time said they would consider looking for a new job if their employer took away that option, according to AARP's 2021 survey. Hopefully it doesn't come to that. But if you are a hard-pressed family caregiver, be aware that you may have other choices in today's hot job market. Just go to aarp.org/jobs to learn more about conducting a job search. Look at postings and remember: Caregiving requires real skills that you can mention in a job interview. Consider your experience to be an asset.

That said, there's no getting around it – working outside the home and caring for a loved one can be disparate consuming efforts without supportive employers and environments. Returning to an in-person job after months away can make it even tougher to keep up the balancing act. Yet family caregiving and keeping your job are each critically important.

The dedicated folks who do both should have as much support as possible. No one should be forced to choose one over the other.