AARP Is Working to Close the Digital Divide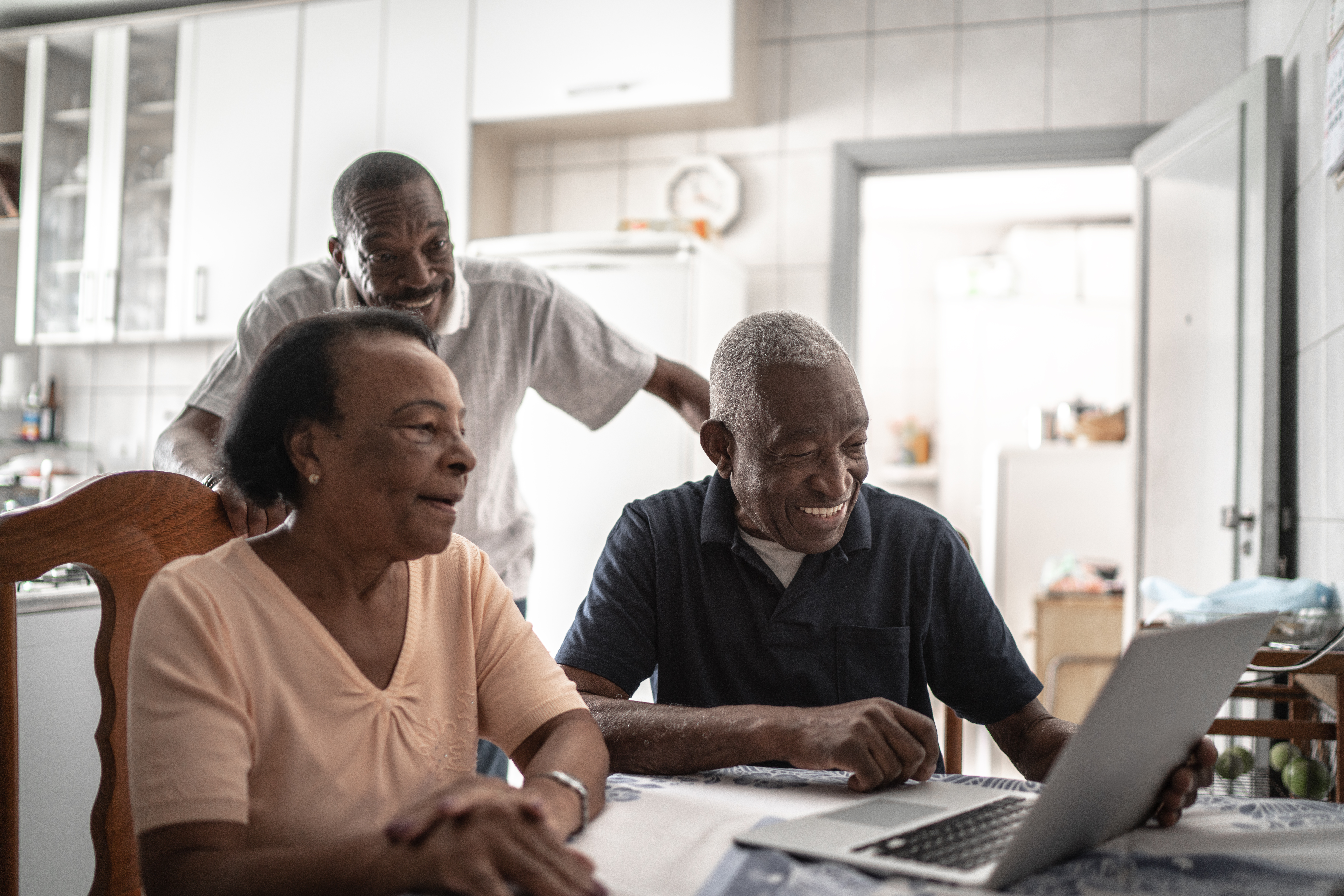 Nancy LeaMond is AARP's chief advocacy and engagement officer.

The pandemic is hammering home a lesson that is absolutely critical in today's world: All Americans should have access to affordable high-speed internet, regardless of where they live.

You are likely reading these words on a device that is connected to the internet. Throughout the pandemic, it has become a lifeline for medical consultations, social gatherings, grocery orders and other necessities. More than ever, people rely on high-speed internet to stay connected to their workplace, health care providers, retailers and entertainment.

Yet this indispensable feature of modern life remains out of reach for millions of Americans who are on the wrong side of a harmful digital divide. Many of these are older adults, particularly residents of rural and urban communities that lack the broadband infrastructure needed for high-speed internet service.

Even where the technology is available, monthly fees are a barrier for too many consumers. And let's not forget that some folks still lack the digital know-how to take advantage of the internet.

AARP is committed to making sure older Americans have access to affordable high-speed internet, no matter where they live, and I want to bring you up to date on some noteworthy developments.

Earlier in the pandemic, AARP lobbied for a $3.2 billion Emergency Broadband Benefit program, including subsidies of $50 a month to help households with low incomes pay for their internet service. The benefit was approved by Congress and signed into law. We have since worked hard to educate the public about the benefit, and almost 8 million people signed up.

Significantly, 40 percent of the enrollees were age 50 and older. That matters because online connections have become vital to aging in place. They help combat isolation by enabling individuals to engage in social networks and other activities. And they support independence by offering a convenient way to order goods and services. These benefits are not a luxury. In 2022, access to high-speed internet is a necessity. With that in mind, AARP is pushing for even more solutions to close the digital divide.

We fought hard to make sure this goal was a priority of the Infrastructure Investment and Jobs Act signed by President Joe Biden in November. The law greatly expands our national investment in equitable, affordable internet access by providing $43 billion to better serve neglected communities.

An important provision of the law replaces the Emergency Broadband Benefit program with a $14.2 billion Affordable Connectivity Program designed for the long term. Already, 12.2 million low-income individuals have enrolled in the new program and qualify for subsidies of $30 a month. Learn more about the program, including income eligibility rules and a link to begin the application process, through the Federal Communications Commission's website.

AARP wants the public to know about the new program. At the same time, we are closely monitoring its effectiveness and the adequacy of the $30 monthly subsidy, given the reality that consumer costs for high-speed internet are often considerably higher.

We are also keeping a watchful eye on other provisions of the law, including measures to promote digital equity, target discrimination, and enhance digital literacy through training and support.

The FCC is also developing rules to increase internet price transparency by establishing a "broadband consumer label" that will help consumers understand the real costs of high-speed service and make it easier to shop for the best prices.

In addition to our work at the federal level, AARP state offices across the country have been working with legislatures and governors to expand access to affordable high-speed internet, including in Idaho, Kentucky and Nevada.

We're working to tackle the challenge of digital literacy head-on. As part of the AARP family, Older Adults Technology Services (OATS) from AARP helps older adults learn to use and leverage technology through its Aging Connected initiative and Senior Planet program, which offers free classes for anyone who wants to learn the basics after getting online.

These steps are all moving in the right direction. But much work remains, and AARP is working closely with the FCC to make greater progress. Training for people to learn how to get the most from the internet should be more widely available for all who need it, and the cost of service should not be a barrier to anyone. AARP will continue to advocate for high-speed internet to be available in all settings, including assisted living, nursing homes and other adult housing.

Simply put, we are working aggressively to strengthen federal policy so that older Americans and people of all ages have access to affordable high-speed internet. This is an achievable goal that has support in all geographic regions and resonates positively on both sides of the aisle.

High-speed internet service is simply too important to leave millions of Americans on the outside looking in. It can make life better and more equitable no matter where you live.

This is a lesson from the pandemic we cannot afford to ignore.