3 in 5 Voters With Disabilities Say New Election Laws Make It Harder to Cast a Ballot
By
Andrew Soergel

, October 5, 2022 10:02 AM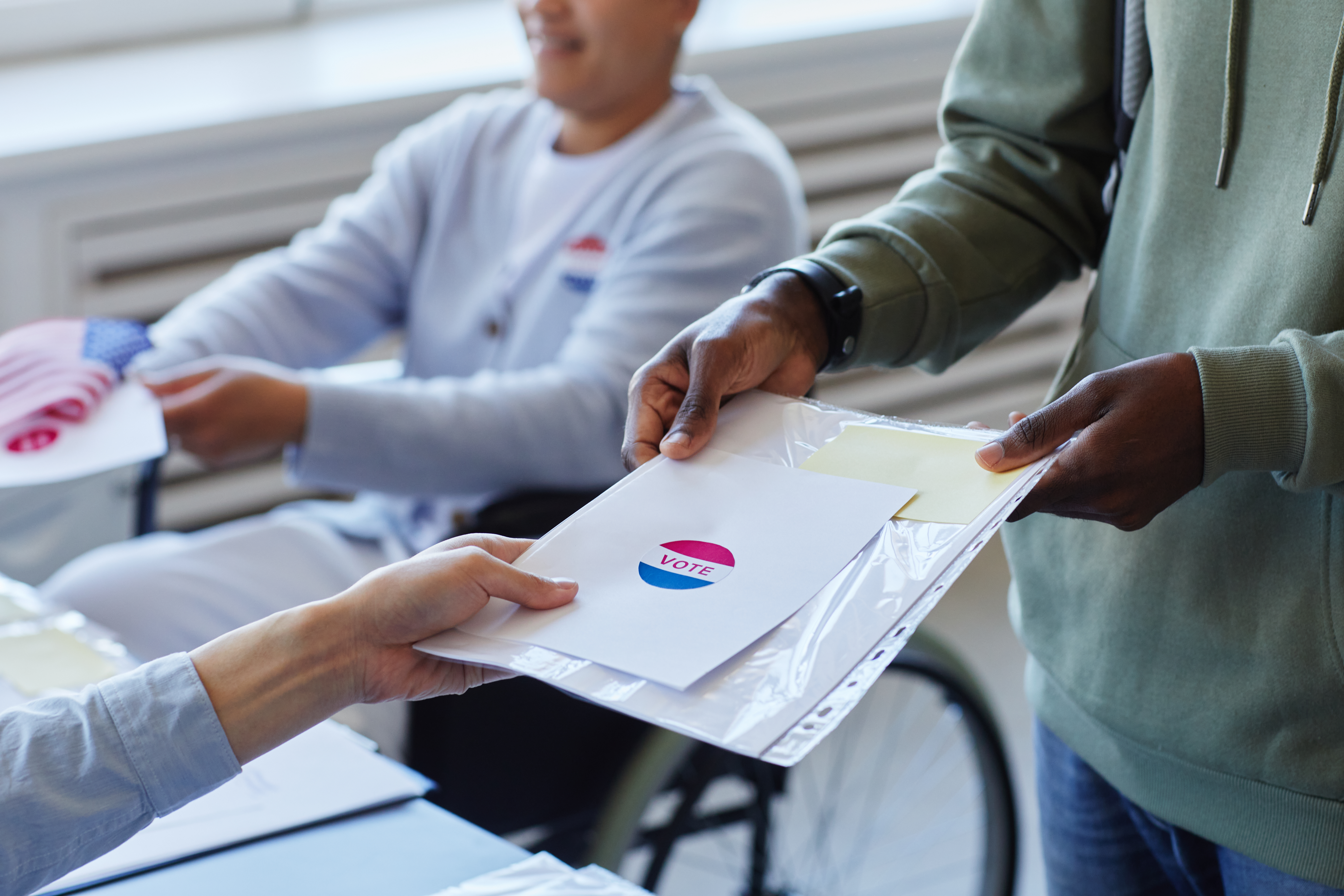 En español | Nearly half (43 percent) of Americans with disabilities say they need some sort of accommodation — like a wheelchair ramp, a braille ballot or a sign-language interpreter — to cast a ballot, according to a new survey from AARP and Easterseals. But nearly two-thirds (62 percent) say they're concerned about new election laws making it more difficult for people with disabilities to vote.

"Recent changes in election laws are impacting voters' ability to successfully cast their ballots this year," Lisa Simpson, director of advocacy engagement and inclusion at AARP, said in a statement. "That's why AARP is dedicated to providing all voters 50+ with trusted information on when, where and how to vote during this election cycle."

The survey of 800 adults with disabilities was conducted online by Pathfinder Opinion Research between Aug. 23 and Aug. 29. Respondents self-identified as having one or more disability types, including hearing, vision, cognition, ambulatory, self-care or independent living difficulties. More than 1 in 4 adults in the U.S. (26 percent) and 2 in 5 adults 65 and older have a disability, according to the Centers for Disease Control and Prevention.

Overall, nearly 9 in 10 Americans with disabilities say they're registered to vote. Of that group, 89 percent say they will definitely or probably vote in November. Reversing inflation (41 percent) and strengthening Social Security and Medicare (38 percent) were the top two political issues for people age 50 and up with disabilities, with 90 percent of respondents saying they receive Medicare, Medicaid, Social Security or some other type of government assistance. The findings are similar to those of recent AARP polls in battleground states, including in Florida, Alaska, Arizona and Wisconsin, where older voters said they'd be more likely to back candidates who support protecting Social Security and Medicare.

Election laws have changed in several states this year, with some making voting more accessible and others limiting access to mail ballots, drop boxes and voting hours and locations. Check whether voting rules have changed in your state and keep up with important dates and deadlines at aarp.org/electionguides. And learn more about the AARP and Easterseals poll.