AARP Awards $700K to Promote Health Equity Through Nursing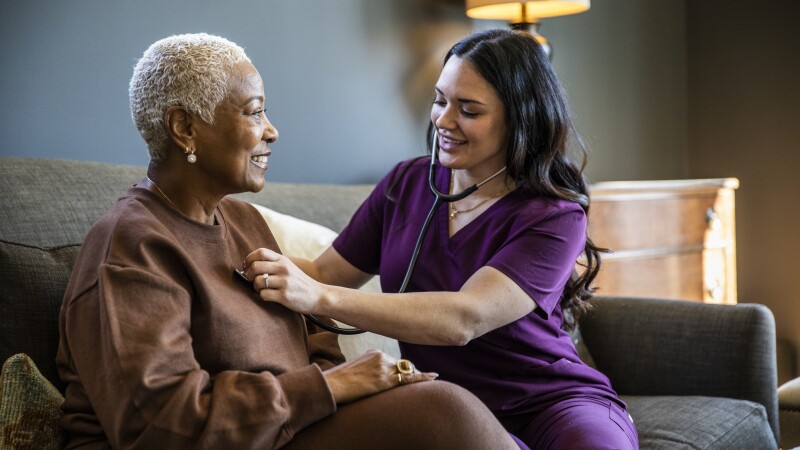 En español | We've teamed with AARP Foundation and the Robert Wood Johnson Foundation (RWJF) to award more than $700,000 for projects to improve health equity through nursing.

The Health Equity Innovations Fund Awards will help launch or expand 16 projects in California, Georgia, Louisiana, Maryland, Michigan, Minnesota, Mississippi, Tennessee, Utah, Wisconsin, West Virginia and the District of Columbia.

The program funds projects that offer promising solutions to structural inequities, particularly structural racism, in the nursing profession, health systems or communities. It also funds projects that improve access to care and services to those most impacted by health disparities.

The awards are administered by the AARP Center for Health Equity through Nursing and the Future of Nursing: Campaign for Action, an initiative of AARP, AARP Foundation and RWJF.

Among the selected projects are:


A summer program to encourage high school students from underrepresented communities to pursue nursing careers.
A training program to teach nurses how to lead dialogues on health equity and race.
A deployable volunteer nurse corps to address public health emergencies through a health equity lens.
An entrepreneurship program to increase the number of minority nurse-owned businesses.

"Good health and longevity are simply not available to everyone in this country. There are structural barriers and biases in the health care system and how it's funded," said Jean Accius, senior vice president for AARP Global Thought Leadership. "I am very proud of AARP's commitment to supporting nurses in the fight against health disparities."

Find the full list of projects and awardees, and read more about what we're doing to improve health equity through nursing.