AARP Illinois Applauds Passage of Nursing Home Overhaul
By
Andrew Soergel

, April 12, 2022 03:28 PM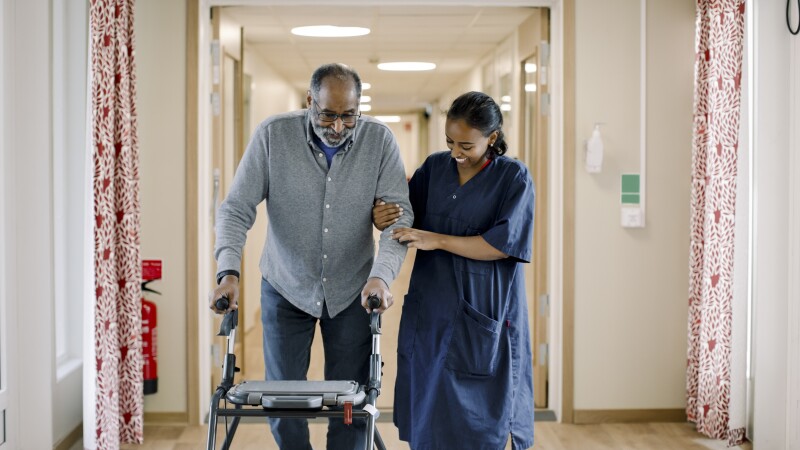 Illinois lawmakers on Thursday passed an AARP-backed bill that will pump hundreds of millions of dollars into improving nursing home residents' quality of care and more fairly compensating facility staff.

For months, AARP Illinois urged residents to contact their elected officials to voice their support for the bill, and we worked with lawmakers to ensure it got across the finish line.

"The reform is a step forward in offering safe, high-quality and equitable care to residents," Philippe Largent, state director of AARP Illinois, said in a statement. "We now look forward to working with Gov. J.B. Pritzker to swiftly sign this bill into law and continue the conversation on how Illinois can continue to disrupt long-term care."

Pritzker is expected to sign the bill, saying in a statement after its passage that it will lead to "improved care and accountability" for residents and staff. Once signed, the bill will provide more than $700 million to Medicaid-funded nursing homes, as Medicaid covers roughly 60 percent of nursing home residents nationally. Much of that money is to be distributed based on nursing homes' staffing levels, incentivizing short-staffed facilities to hire more workers.

Around $85 million will pay for experience-based wage hikes for certified nursing assistants. The bill also requires facilities to disclose more public information about who owns and operates them — potentially demystifying a particularly murky aspect of the nursing home industry.

Read more about the bill's passage and our other legislative wins in Illinois, and learn about how we're fighting for all nursing home residents and staff.