States Take Lead on Supporting Family Caregivers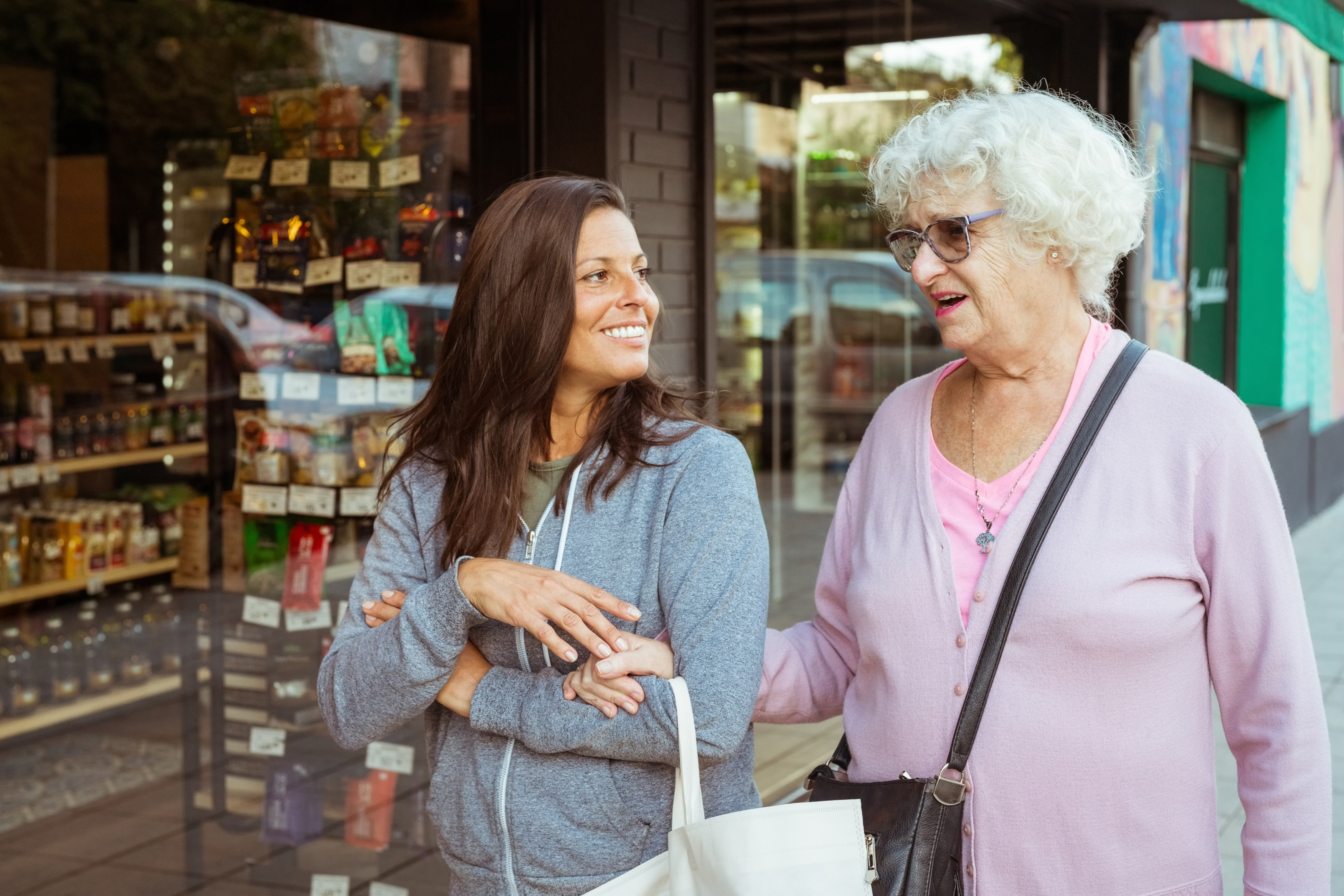 En español | For many years, AARP has fought at the federal and state levels to help America's 48 million family caregivers save time and money. These unsung heroes are the backbone of our country's broken long-term care system providing $600 billion in unpaid labor annually. They help their parents, spouses, and other loved ones live as independently as possible, assisting with everything from bathing and dressing, shopping, transportation, medical tasks, finances, home modification, and more.

We have made progress at the federal level with the creation of the multifaceted National Strategy to Support Family Caregivers, the Administration's recent Executive Order, and the relaunch of the bipartisan, bicameral Assisting Caregivers Today (ACT) Caucus in Congress, which promises to elevate the issue of caregiving on Capitol Hill. Yet, our ongoing work in Washington D.C. is far from the whole story. In states across the country, AARP has achieved important, bipartisan solutions to support family caregivers.

State Advocacy Success

Last year alone, AARP helped enact 159 policies in 44 different states on behalf of family caregivers. And that's just a one-year snapshot. Every day, we continue to push for a range of solutions to ease the stress, financial cost, and health challenges that often go hand-in-hand with caregiving responsibilities.

In many ways, state lawmakers have stepped ahead of their federal counterparts to lead the quest for commonsense answers. High up on the list of victories for family caregivers, I would highlight:


Paid-leave policies for family caregivers who work. AARP successfully fought to expand paid leave in 11 states and the District of Columbia. Overall, 16 states now have laws that enable paid leave.
Financial relief, including stipends and tax credits. Just last month, Oklahoma passed the nation's first comprehensive state caregiver tax credit for family caregivers. Arizona, Maine, Utah, and the District of Columbia have also all passed AARP-backed legislation that puts money back in the pockets of hardworking family caregivers.
Support for post-hospital care. Through the CARE Act, which AARP developed, 45 states and territories now require hospitals to include caregivers' names on the medical record, inform them when loved ones are being discharged, and provide instruction on medical tasks required when a patient comes home.
The Value of Family Caregivers

There are, of course, many reasons to support family caregivers. But one reason that deserves greater attention from our elected leaders is the immense financial value of family caregiving. The latest AARP research has found that the vast amount of unpaid work provided by family caregivers has an economic value of $600 billion.

That's more than all the out-of-pocket spending on health care in this country in 2011 and represents big-ticket savings in virtually every state. In California, unpaid family caregiving is worth an estimated $81 billion. In Texas, the number is $41 billion. Florida is close behind at $40 billion, followed by New York at $39 billion.

As these figures show so dramatically, caregiving is a service that benefits all of us by reducing the need for taxpayer-funded care. Without the dedication of family caregivers, America's system of long-term care would collapse.

The Cost of Caregiving

America's 48+ million family caregivers can take pride in helping their loved ones remain at home and maintaining the best quality of life that is practical. Yet, their accomplishments are often made in the face of difficult realities.

When a person requires care, family members must confront a long-term care system that is fragmented, uncoordinated, and confusing. People often need help with navigation, education, and awareness of services – yet they may have no idea where to turn. Caregivers tell us, for example, that they often feel unprepared for their growing healthcare responsibilities, which include managing medications, helping with wound care, running specialized medical equipment, and administering injections.

Financial challenge is another fact of life for many caregivers. Our research shows family caregivers spend over $7,200 a year, on average, out of their own pockets for expenses like health care, home modifications, and other services that enable their loved ones to live at home. We also know that family caregivers who hold paying jobs (that's three out of five caregivers) often face tough conflicts over their time, a problem that leads many to cut back working hours or even quit their paid jobs.

Continued Action Needed

That is why we continue to call on state lawmakers to provide financial relief. As one example, we are urging states to compensate family caregivers for their services, including those family members who have been driven out of the workforce to provide care at home. The rules vary widely and are income-specific (you can learn more from your state's Medicaid office or Area Agency on Aging), but we have had some notable victories. This year, AARP Utah successfully expanded and funded a program that helps compensate some spouses, parents, and guardians who provide extraordinary care to their loved ones through a Medicaid waiver. More than 900 Utah families have already benefited from this initiative.

Research shows that the stresses of caregiving can take a toll on caregivers' own health. For that reason, we are also lobbying in statehouses for assessments to ensure that caregivers and their families get the support they require to provide care.

To be sure, we have a large advocacy agenda reflecting the varied challenges family caregivers face. Here are three more areas where AARP support for family caregivers has borne fruit at the state level:


Home and community care. We consistently push for respite care programs, which are designed to give caregivers a much-needed break. Other services, such as in-home health care and help with housekeeping, can lighten caregivers' load, enabling individuals to stay out of nursing homes.
Guardianship reform. We have worked across the country to safeguard the rights of those under guardianship. In many cases, guardianship laws do not sufficiently protect individuals who need guardians. We are combatting abuse while advocating for stronger court oversight of guardians and increasing standards and training for guardians.
Caregiving in the pandemic. We have played a critical role during the pandemic, trying to help ensure that caregivers retained at least some access to their loved ones in long-term care facilities. We worked with state regulators to improve safety inside nursing homes when death rates were soaring. And, we created the highly influential Nursing Home COVID-19 Dashboard to monitor the pandemic's impact on nursing home residents and staff. Today, we continue our work to protect nursing home residents, fighting for adequate staffing, transparency, and more.
AARP's ongoing advocacy efforts in state capitals and Washington D.C. are critically important, not only to caregivers and those who rely on them but to the general public as well. For all we've achieved, a great deal of work remains to be done. More and better options to provide caregivers with information, training, financial support, community services, and leave policies in the workplace are high on our agenda — and needed more than ever.

The state successes that I've outlined here can serve as examples of what can be achieved by working together at the federal level. We are urging Washington to do more, both through legislation and administrative actions. As part of that, we are working closely with the Department of Health and Human Services in its implementation of the National Strategy to Support Family Caregivers and the achievement of its outcomes.

Put simply, it should not be so hard to provide care. This is both a local and national concern, and AARP will keep up the fight for progress at all levels of government and the private sector.